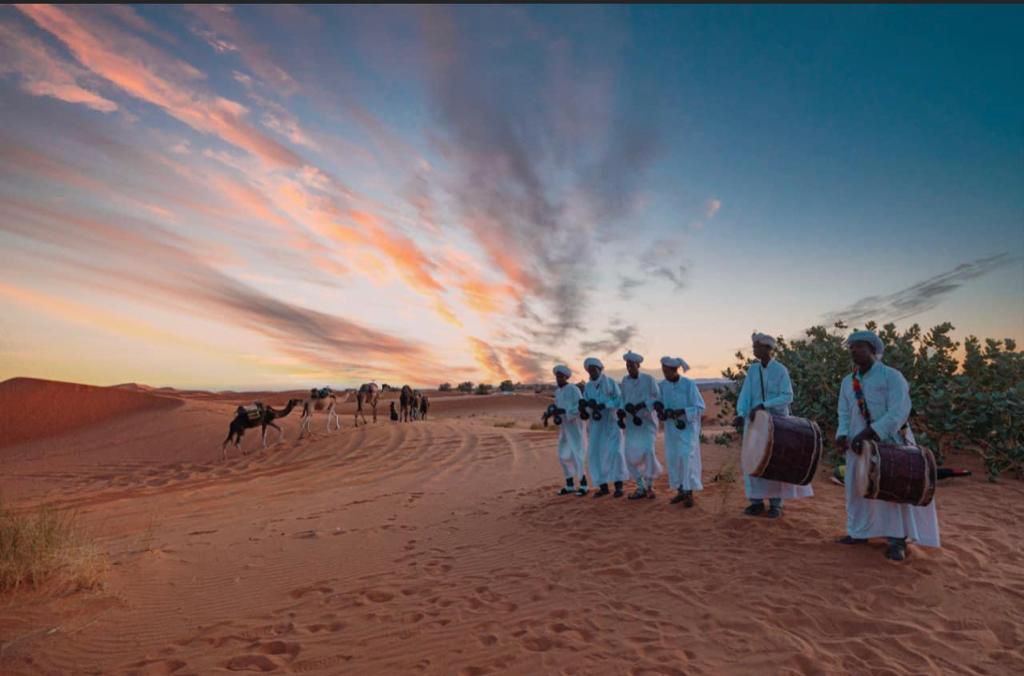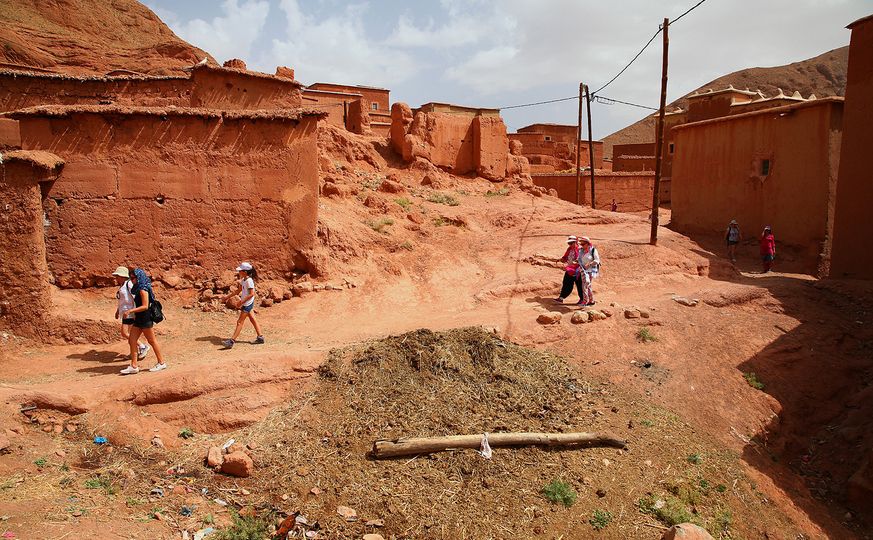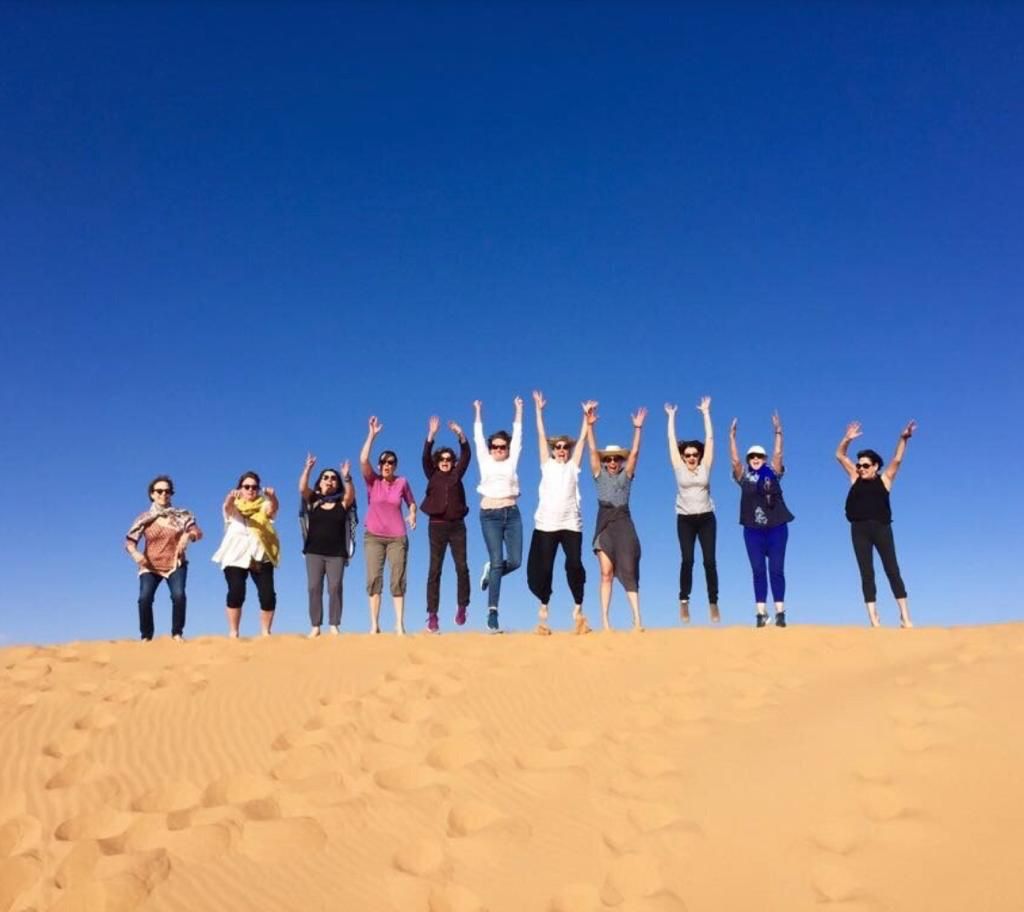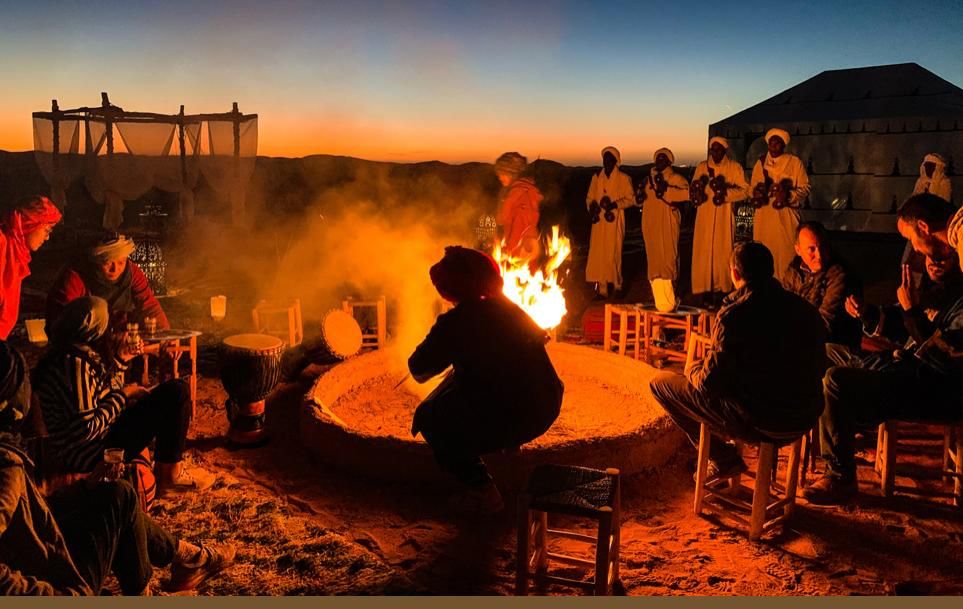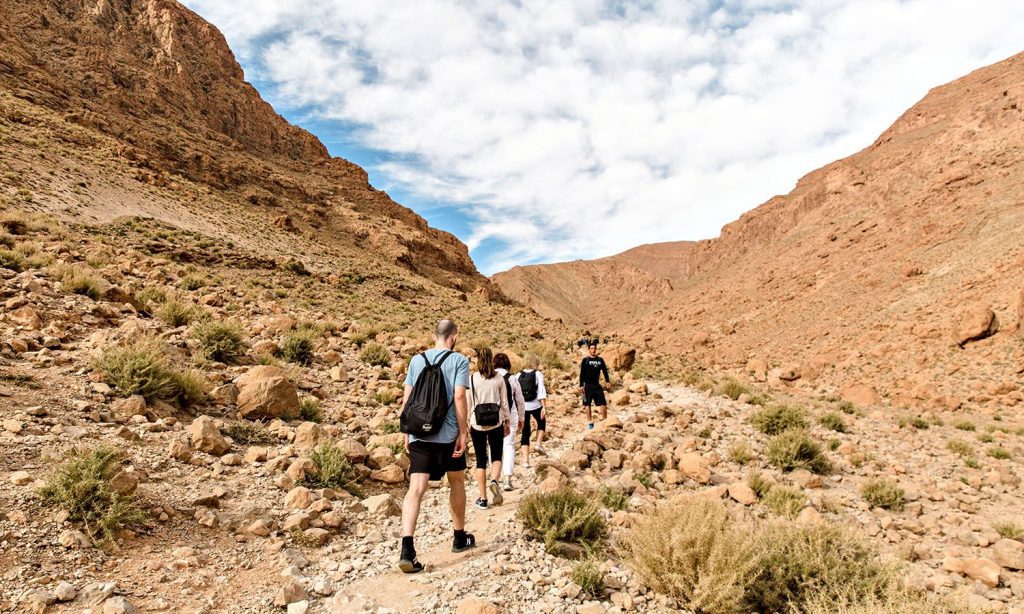 WhatsAppImage2022-04-10at22905AM1
WhatsAppImage2022-04-10at22908AM
WhatsAppImage2022-04-10at22905AM
WhatsAppImage2022-04-10at22904AM
WhatsAppImage2022-04-10at22907AM
4 days tour from fes to Marrakech
A relaxed 4 days tour from fes to Marrakech that may either be shortened to a 3 days tour from fes to marrakech, or made in the 'opposite' direction with collection in Marrakech.
This 4 days tour from fes to Marrakech allows more time for walking in the foothills of the Atlas mountains in the unspoilt Ounila Valley, or in the Dades region, and for dedicating to kasbah visits.enjoy a camel riding through the golden sand dunes of erg chebbi and spend a night in an authentic nomads camp located in the middle of nowhere. 
Highlights; 4 days tour from fes to Marrakech
● Visit Kasbah Ait Benhaddou UNESCOs World Heritage 
● Camel Trekking through the golden sand dunes of erg chebbi 
● Full Day Trekking in the almond valley with lunch in berber house 
● Spend a night at desert camp with berber ambiance. 
● Walk through traditional irrigation system canals underground 
● Walk through the Todra Valley and Dades Valley 
Itinerary Details:
1st Day : Fes, Middle atlas Mountains, Ziz Valley, Desert Camp 
In the morning we'll drive toward the Sahara desert, our first stop will be in Ifrane, known as Little Switzerland.Then we'll continue through the Cedar Forest where, with luck you'll see monkeys. Next we'll head to Midelt where you can enjoy your lunch. Continuing the road through the Middle Atlas Mountains and observing the nomads that live there.
We continue the drive through the scenic Ziz Valley that is surrounded with palm trees stopping at scenic views along the way. In the afternoon you will have your camels waiting for you to take you to desert camp to spend the night of a lifetime in a luxurious tent under the light of thousands stars. Overnight in a desert tent including dinner and breakfast.
2nd Day : Desert Camp, Traditional Irrigation System, Todra Valley, Dades Valley 
Wake early to admire the desert sunrise, take breakfast, then transfer out of the dunes by camel-back to rejoin your vehicle to take the road to Fes (or if you are traveling by 4×4, you can be collected at the camp. Then we will start our journey driving to the Dades Valley via the Todgha Valley and Gorges where we will stop for pictures of the kasbahs built by jews.You'll have a chance to walk through the stunning Todgha Gorges before carrying on to the Dades Valley. Overnight in Dades valley including dinner and breakfast. 
3rd Day : Full-Day Trekking in The Almond Valley 
After a traditional breakfast, you'll start your trekking in Dades valley to enjoy one of the most beautiful scenic views in the valley and get to interact with the berber lifestyle . Later on , enjoy your lunch with the berber family. then your guide will take you to the dades gorges which runs through the most beautiful canyon in the Atlas Mountains. The day draws to a close as you get back at your accommodation in the early evening. 
4th Day : Dades Valley, Rose Valley, Kasbah Ait Benhaddou, Marrakech 
After breakfast at your hotel, we'll drive to Marrakech via the Dades Valley again, with its dramatic rock formations and ancient kasbahs, and then on to the Rose Valley, known for its damask roses that are harvested in April. Continuing on our journey, we'll head to Ouarzazate, known as African Hollywood, where you can see the Taourirt kasbah and tour the movie studios.
We'll then continue on to a UNESCO Heritage site, the Ait ben Haddou Ksar, the largest ksar in Morocco where movies like The Gladiator, Lawrence of Arabia and The Jewel of the Nile were filmed.Then we carry on to Marrakech through the Tichka Pass, one of the highest mountains in Morocco. Arriving in Marrakech by the afternoon.end of the trip at your accommodation. 
Visit our budget friendly Morocco tour packages and enjoy the amazing tour of Morocco with us.
4 days tour from fes to Marrakech Include:
4×4 vehicle with driver Speaking English for 4 days, with collection in Fes and drop off in
Marrakech
1 nights guest-house accommodation, each with breakfast and evening meal
1 Night at desert tented accommodation with breakfast and evening meal
Camel Riding To reach Camp 1 hour Trekking ( Camel for each )
Water for the entire Trip
NOT Included in 4 Days Tour From Fes to Marrakech:
Lunches
Beverages
Entrance Fees
Tips and Gratuities
Driving Duration of 4 Days Tour From Fes:
Day 1 : 6 Hours Driving | Day 2 : 4 Hours Driving | Day 3 : Full-Day Trekking | Day 4 : 6 Hours Driving
FAQs: 4 days tour from fes to Marrakech
How Far is Marrakech from the Desert ? 
Marrakech to Merzouga desert distance is around 560 Km. However, it will be split in two days on the way in, with a night in ouarzazate. On the way back, you will spend another night in the Dades valley. 
How Long is the Camel Ride across the desert ? 
It is roughly a 1 hour camel riding across the golden of erg chebbi, watching sunset then descending to your desert camp for an unforgettable night. 
How long does the hike take in the valley ? 
The trekking in the valley will be a full day hiking starting from 10am and finishing around 6pm. And it includes lunch with a berber family. 
What is Kind of Accommodation in this trip ? 
The accommodations will be charming guesthouses in ouarzazate and dades valley. It is a traditional Moroccan house well decorated and equipped for a comfortable stay. 
How is the desert camp in Merzouga ? 
What is absolutely amazing is that each tent is equipped with a private hot shower room and a flushable toilet. The idea of having such a comfortable space in the Sahara desert is simply incredible. This camping site arose with the aim of offering luxury experiences 
Where do we leave our luggage for the camel ride ? 
You will take only what you need with you during the camel ride and for the rest of the luggage, it will be transferred by the car to the campsite.
Is this a private tour or shared tour ? 
All our tours are private desert tours that are expertly designed by our Moroccan natives guides.
What to pack for this desert trip in Morocco ? 
Tissues, wet-wipes, small towel; 
A small, sealable plastic bag to protect phones and camera from desert dust; Sun protection (cream, hat, sunglasses, scarf for the neck); 
Trekking sandals (with socks) or trainers for the desert – we advise against walking boots; Canvas walking shoes or canvas boots for the mountains (for the foothills, even trainers) – we advise against heavy leather walking boots; 
A fleece or jacket for the desert evenings – bear in mind with the heat of the sun in the daytime, it will feel cold at night by comparison (December – February particularly so) – however, a campfire is always lit; 
Comfortable, loose clothing in the day, especially for the driving days in the car – pack clothing that you can layer easily and don't mind getting a bit dusty (unless you plan to visit very upmarket restaurants/hotel bars you won't need to dress formally in the cities); 
Wifi and Staying Connected during your desert trip? 
You can expect to find wifi at the guest houses we use on the tours. 
There is no wifi service in the Sahara desert. If you have an urgent need to stay connected you should buy a SIM card from network operator Orange. You should be able to find an Orange outlet in the Marrakech medina on Boulevard Mohamed V, or near the Place Ferblantiers. Alternatively at the Almazar shopping center which is out of town. 
Where Do We Meet and What Time ? 
Start : we will collect you from your accommodation at 8:00am 
End : you will be dropped back at your own accommodation . 
Is there electricity in the desert camp ? 
Your Sahara desert camp in Merzouga has electric outlets in the restaurant, as well as in your tents. However, the camp's electric generators shut down around midnight. 
What is food like on this desert trip ? 
The food will be variety and will include all of Tajine, Couscous, Kebab, Lamb Ribs, Berber Pizza…etc
Can we hire quad biking in Merzouga ? 
Yes you can. There are plenty of ATV rental companies in Merzouga who supply good quality quad bikes and dunes buggies to try in Erg Chebbi dunes. Your guide will assist you with that, and you directly pay the supplier in the area. They cost 50 Euros per quad per hour. 
How far is Fez from Merzouga ? 
Merzouga to Fes distance is 449 Kms.However, there will be beautiful stops along the way to the desert.
y's rich history and culture