Best Restaurants in Essaouira
Essaouira is the coastal city of Morocco. It's often known as the "Wind City of Africa" due to its exposure to the "Atlantic Ocean," making it the most attractive tourist destination. Essaouira is also well known for its delectable cuisine.
Whether you are looking for fresh seafood, a woodfired pizza, an expansive vegan menu, or even an Asian taste, you have a wide variety of dining options in Essaouira, including some with rooftop views.
In this article, we've compiled the top eating places and best restaurants in Essaouira based on our experiences. Therefore, without further ado, let's get straight to it.
Best Restaurants in Essaouira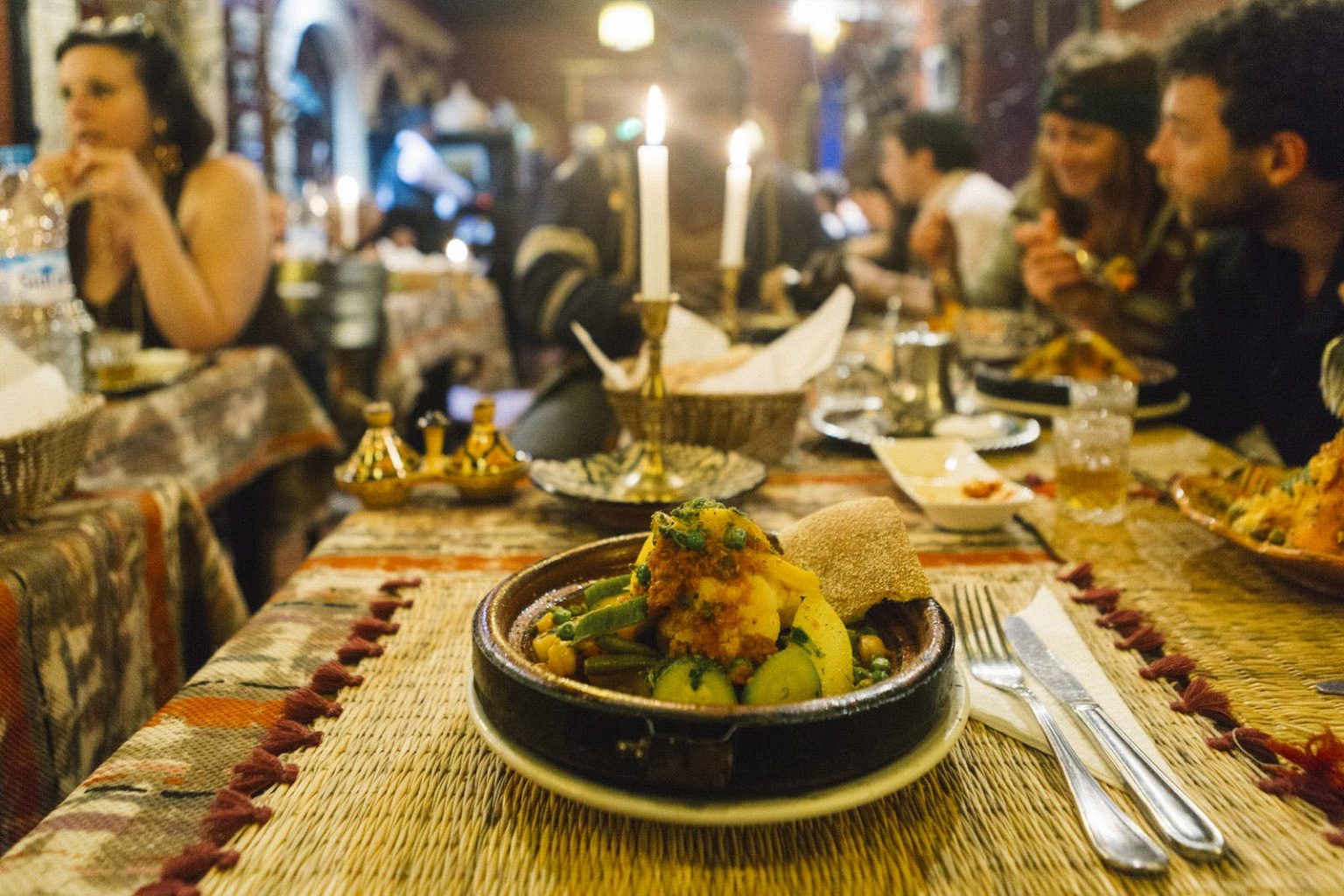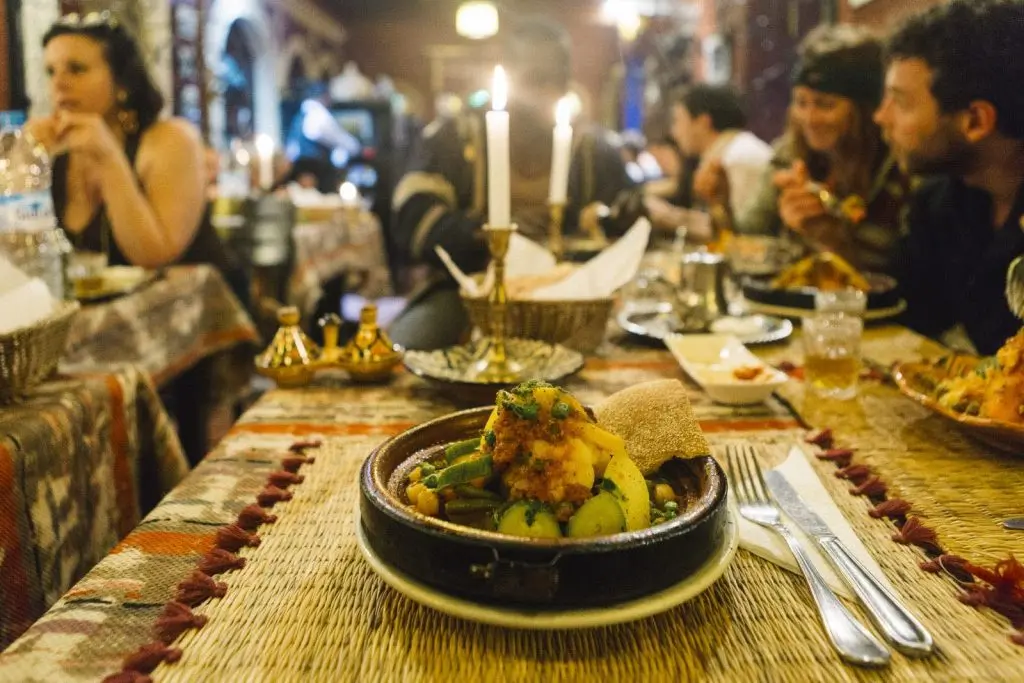 Essaouira has a wide range of restaurants. The best thing to do in Essaouira is to eat out in medina. Notably, if you eat at a new place every time, you need at least a minimum trip of more than a month.
So, knowing where to eat in Essaouira is essential, especially if you are going for a short trip to Morocco. Let's discuss the top-rated restaurants in Essaouira.
1.  Zahra's Grill (Riad Zahra)
As the name suggests, Raid Zahra is well known for its grilled foods, and chef Muhammad is a genius at creating delectable dishes. The exquisite flavors and magnificent seaside view at Zahra's Grill will make your meal special.
While dining there, you must not miss the ocean view from the restaurant's second floor.
2. The Loft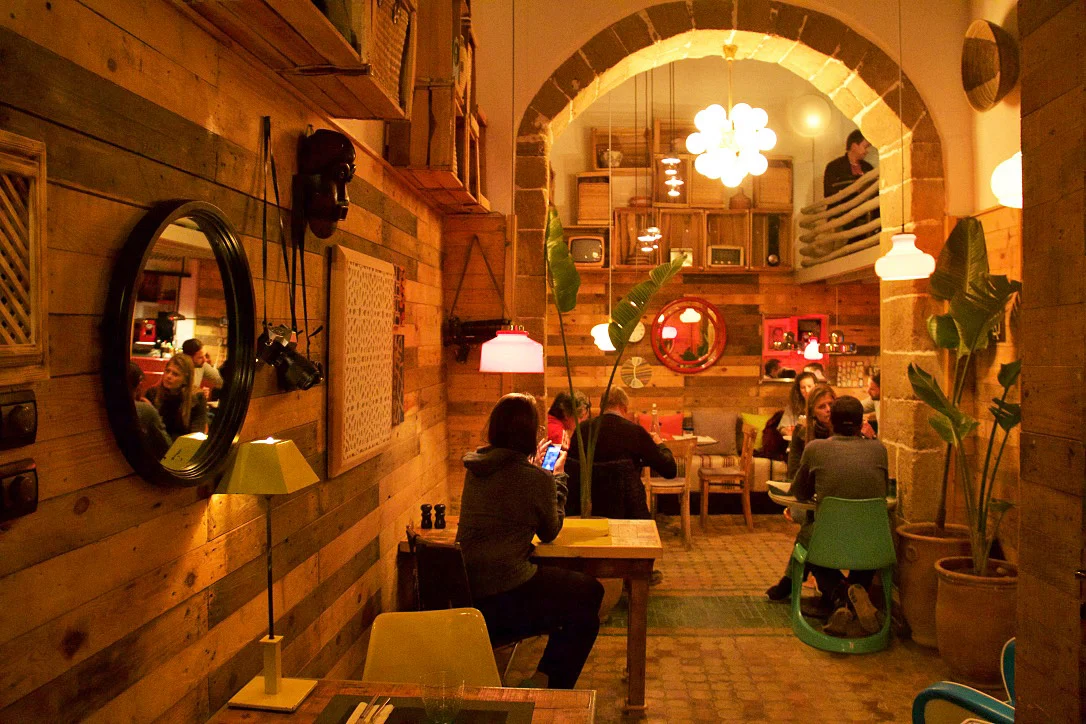 The Loft, located about 1.9 miles from Essaouira's medina, is the ideal spot to taste delicious crème Brulee, parfait, and other desserts. The waiter offers juice and Americano to add flavor to your food.
From a visitor's perspective, the rates are pretty reasonable, so don't pass up the chance to have some treats there.
3. Umia
Umia is the ideal option for vegetarians because they provide a large selection of vegan cuisine. It offers scallops, monkfish, and beef in Wellington, in addition to being vegetarian.
You can quickly get to the restaurant even during rush hour because of its excellent location.
4. Restaurant Gusto Italia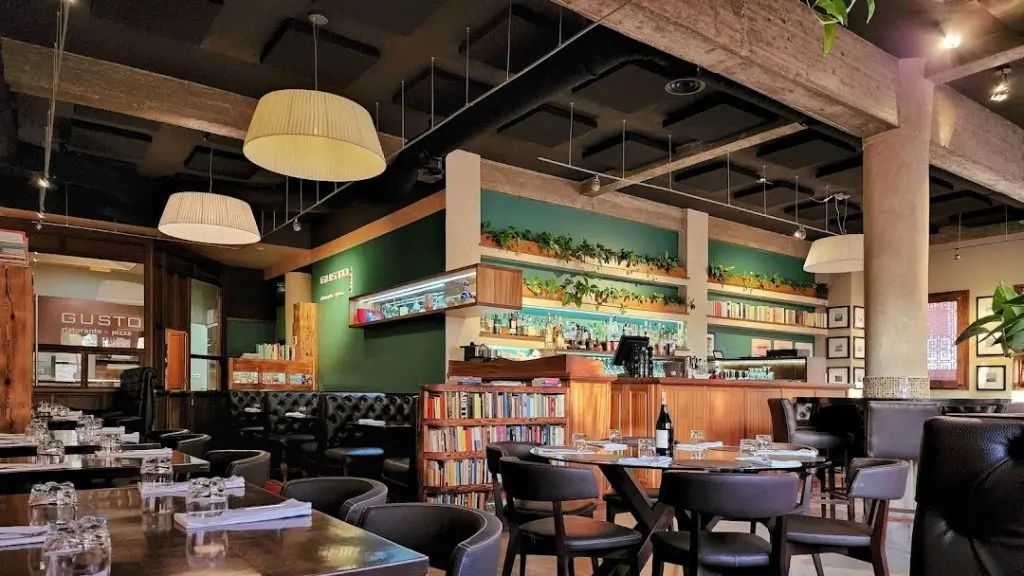 Restaurant Gusto Italia commonly referred to as "A corner of Italy away from Italy," is a must-visit if you want to experience authentic Italian cuisine in Essaouira. There, pinot grigio, cordial, or beer are the most acceptable options.
Coffee is an excellent choice at this restaurant, making it one of the best in Essaouira. Moreover, the knowledgeable staff will not let you feel uncomfortable.
5. Asian Red Food
The Asian Red Food restaurant serves delectable Chinese and Thai cuisine and is a place to revive your Asian culinary tastes. Guests book their seats in advance to ensure they don't miss the chance to eat at this unique location.
They offer a unique soup for you to finish your meal in style.
Many other restaurants are there to enjoy the meal, but these are the top-rated restaurants in Essaouira, providing your different tastes in the small town of Morocco.
Best Food in Essaouira
Essaouira is renowned for its wide selection of cuisine, particularly seafood. In actuality, it is heaven on earth for fish lovers. Essaouira won't let you down whether you are looking for a pure vegetarian meal or a typical tagine.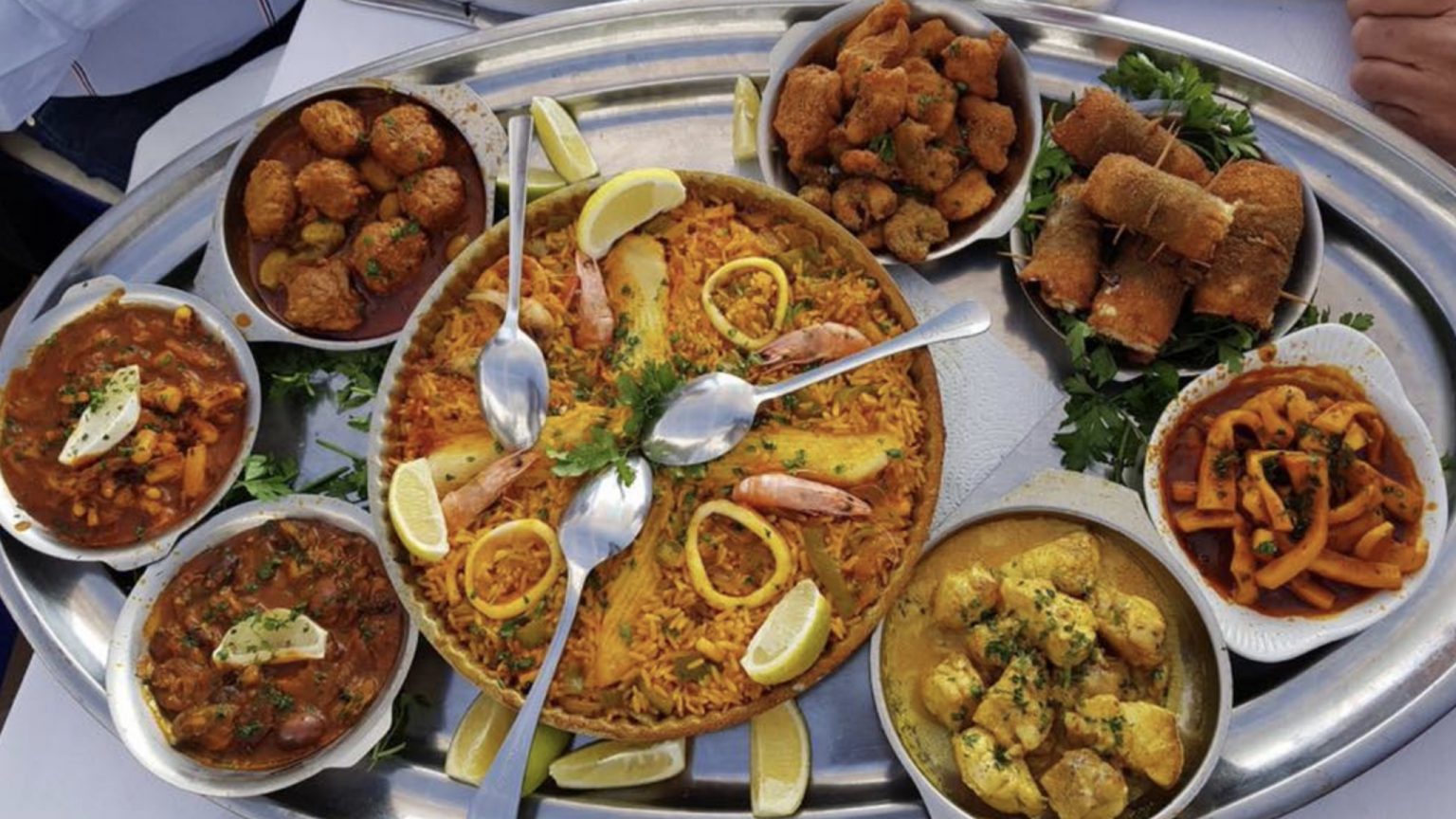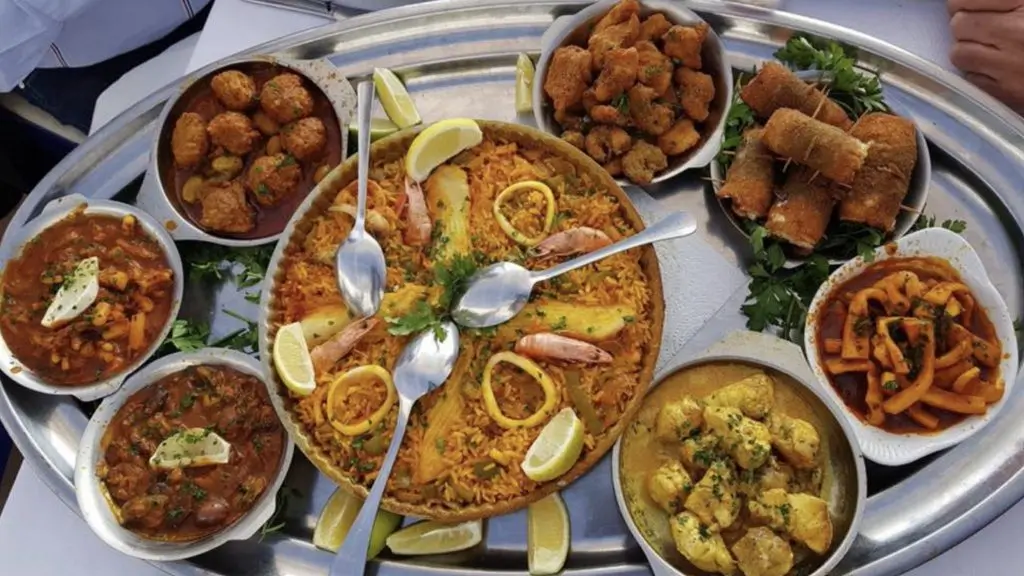 Let's look at the diversity of meals Essaouira has to offer.
Seafood In Essaouira
Many restaurants offer you the freshly caught fish of your choice but purchasing fish directly from fishmongers and then taking it to your chosen restaurant so they can cook it for you is what makes the seafood from Essaouira so beautiful.
Notably, you don't need to worry about the fish's quality because it's pretty improbable that it will be fresh.
Other Foods in Essaouira
Don't worry if you're not a fish fan; plenty of other options are available. Many restaurants offer traditional Moroccan tagine. Plus, some places offer Italian, Asian, and even vegan foods.
After having a great meal in your favorite food point, you may visit French patisseries that sell delectable baked goods. We suggest Pâtisserie Driss because they can create unique cakes for particular occasions.
FAQs: Best Restaurants in Essaouira
Some Restaurants deliver food at your selected location, allowing you to take in more of the city's splendor. Taverna bolognese da Maurizio and Pasta Baladin serve Italian cuisine, while Restaurant Ferdaouss, Cafe Restaurant Berbere, and Into Moroccan House Chez Zak serve authentic Moroccan cuisine to your location.
Raid Zahra is well known for seafood. For Italian food, you must visit "Restaurant Gusto Italia." "Asian Red Food" will provide you with the best Asian cuisine in Essaouira, while "Umia" is the best option for vegan food.
Conclusion
This article will help you plan your vacation by highlighting the best restaurants in Essaouira. The array of restaurants in Essaouira suits practically every flavor, making your trip memorable.
Different restaurants will provide you with their finest available cuisine, depending on your preferences. If you like seafood, Zahra's Grill is the place to go. Restaurant Gusto Italia is the ideal alternative for an Italian flair in your dining experience. Go to Sahara-magic.com to explore other Morocco guides and amazing tour packages.