Are you wondering which Morocco desert tour is the best "Erg Chebbi or Erg Chigaga"? Stories have been told about the legendary sand dunes of the deserts. More and more in trend are tours where tourists can live the magical experience of being in Aladin's deserts themselves. 1000 and one night can become true for you too if you book a Morocco desert tour.
‌In this post, we'll talk about Erg Chebbi and Erg Chigaga.  We'll cover what they are like and what will be the best desert for you to visit.
Which Deserts Can You Visit In Morocco?
There are two big deserts in Morocco that feel like travelling the orient. The first one is Erg
Chebbi, which is known for its endless sand dunes. And the second one is Erg Chigaga, which
is deep in the Moroccan country.
Both Erg Chebbi and Erg Chigaga are two of many ergs, or seas of sand dunes in Morocco.
Lying on the edge of the Sahara, Erg Chebbi is often used for films because of its stunning
expanse of iconic fire-orange sand dunes.
Erg Chebbi
Perfect Trip Time: 4 days and 3 nights, with extra spent time at the places to visit.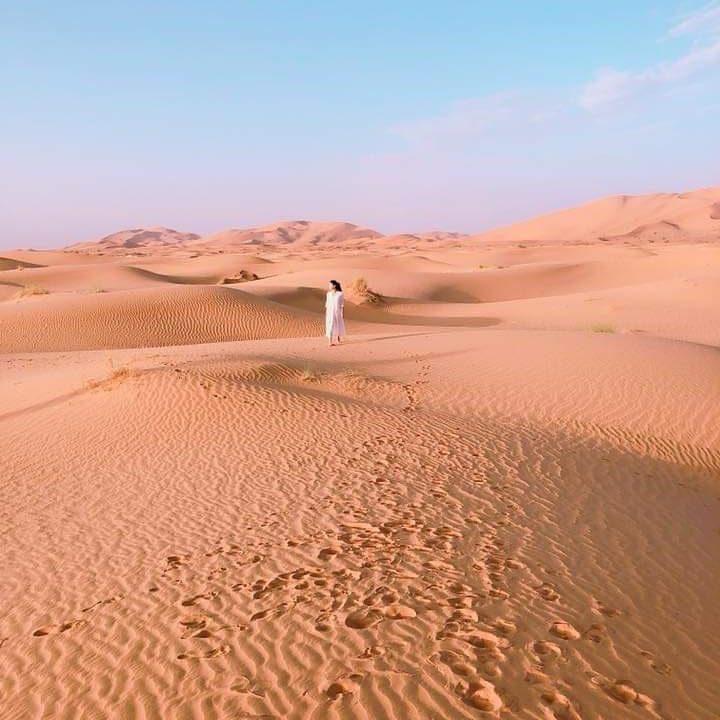 Erg Chebbi is one of Morocco's most beautiful See of sand dunes. It is often used in films
because of its stunning view of iconic fire-orange sand dunes.
Starting off to Erg Chebbi feels like a start to an unforgettable adventure and starts from a
desert tour from Marrakesh.
Often people take camel rides to a desert luxury camp deep in the Chebbi dunes. In the late
afternoon, the sun casts dark silhouettes of camel caravans against the richly colored sand.
The dunes in Erg Chebbi are the biggest in Morocco. They rise as high as 400 feet tall and
make for an imposing and beautiful sight.
Arriving at a desert luxury camp, the sun dips behind the highest dunes, making the already
burnt-orange sand even more golden.
In the evening the sky lights up in deep purples, oranges, and yellows, which were cast onto the
dunes.
At night when the fire burns out, you can look up the stars and see the "1000 star hotel" right
above you in the air.
Note: Erg Chebbi is a perfect destination involving Marrakech and Fes because it's on the way between those two.
Places to visit near Erg Chebbi:
Ait Ben Haddou
Dades Valley
Valley of Roses
Todra Gorge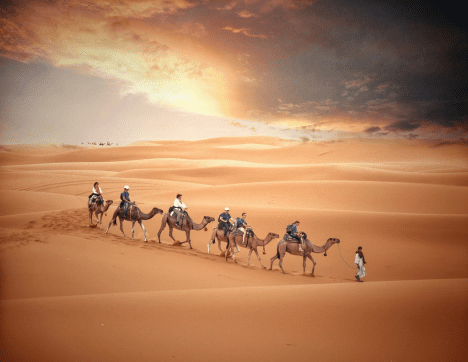 .
Erg Chigaga
Erg Chigaga is a newly discovered destination for many tourists. It's unique because of the solitude you can experience in the desert. Erg Chebbi has it too, but because Erg Chigaga is less known it is more peaceful, and you're less likely to meet other people.
From Marrakech to Erg Chigaga you drive about 9 hours on a fascinating route. The last two hours are off-road and a wild adventure once you pass the gateway town of M'hamid.
Places to visit alongside the drive are:
Ait Ben Haddou
the Draa Valley
many oases
Crumbling Kasbahs dotted along the way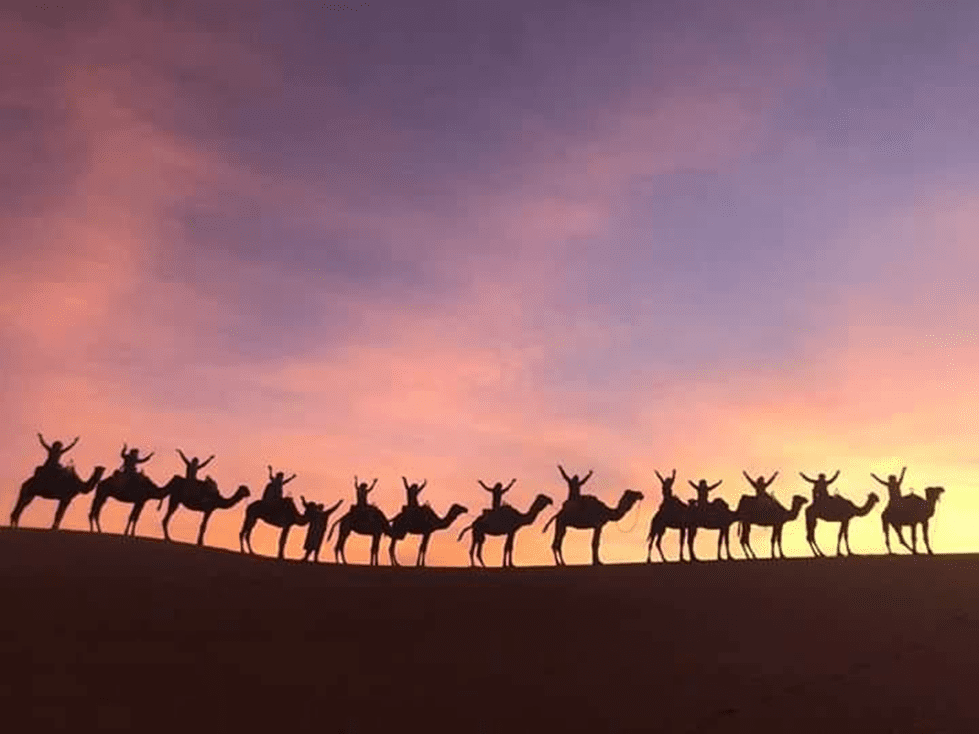 After you reach the first destination – the small town of Mhamid, you can drive to the desert luxury camps in the dunes, or you can go in a camel ride.
Although the dunes are not as high as Erg Chebbis, the desert has a more vast and wild feeling. That's why it is also perfect for wild camping.
Erg Chegaga is perfect for you if you enjoy the complete solitude of the wild dunes.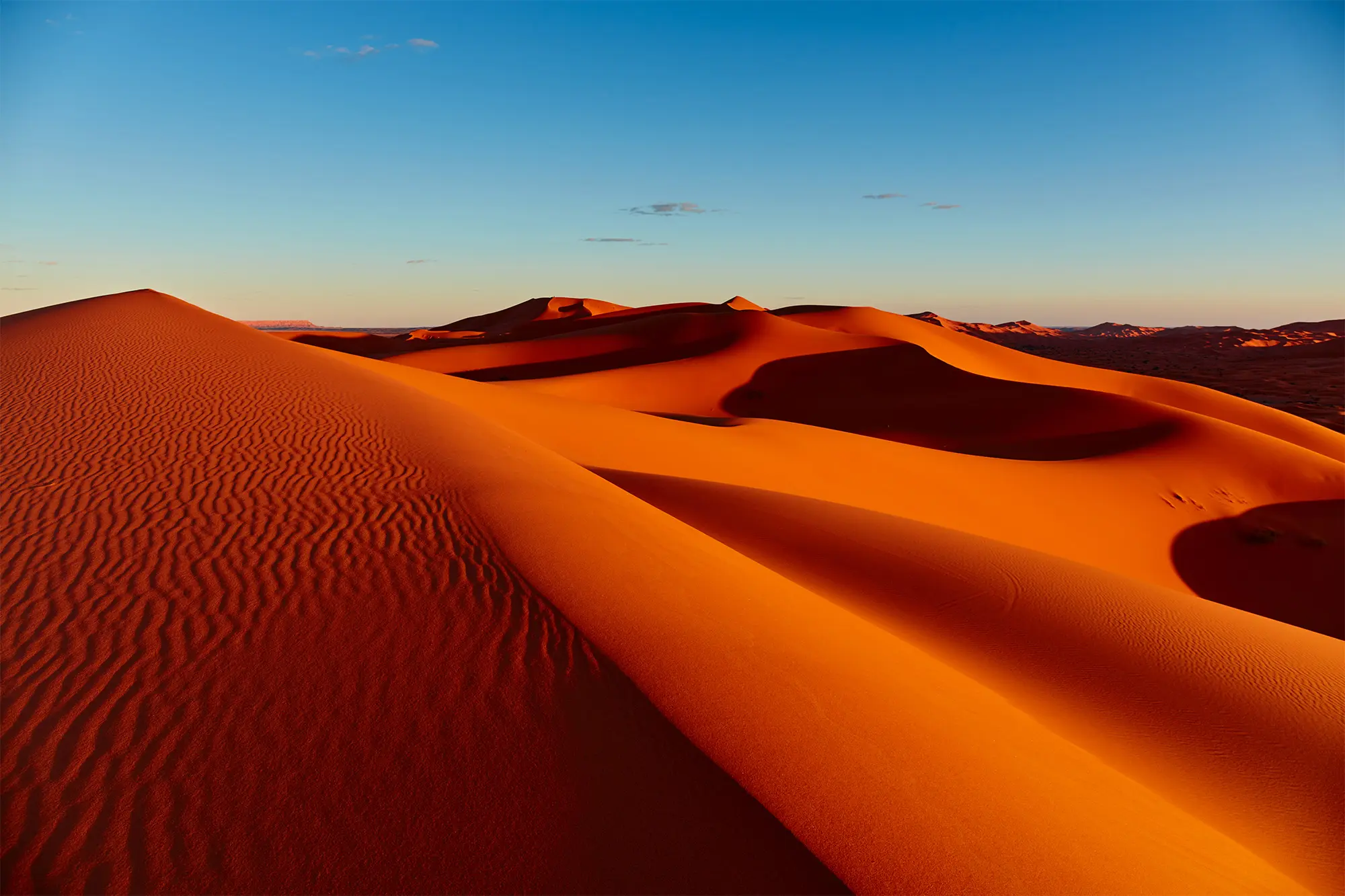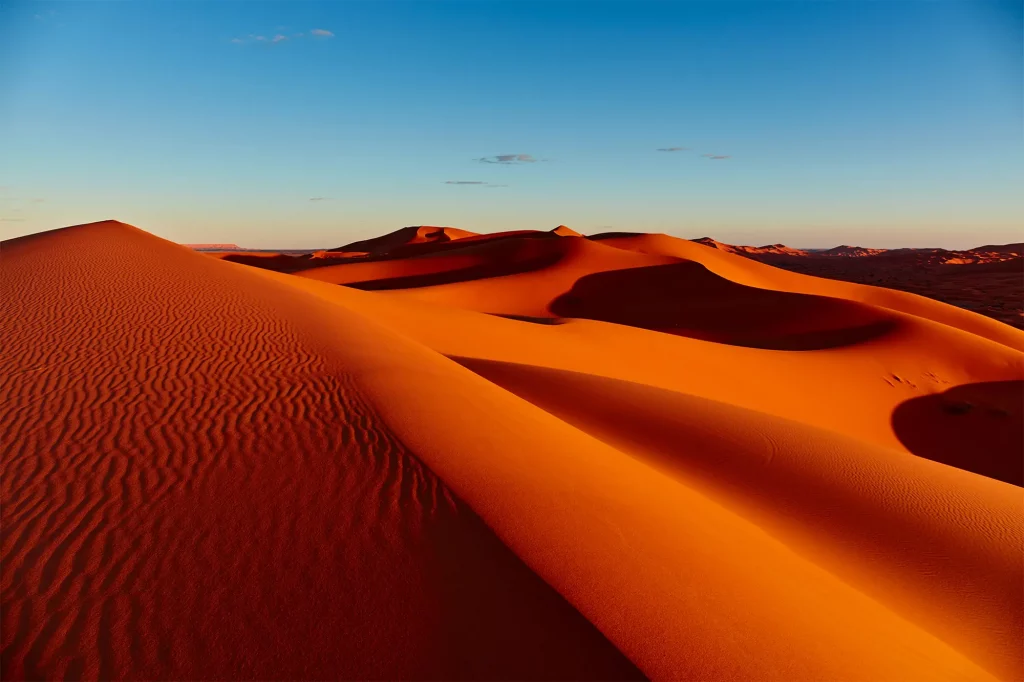 So, Which Desert Should You Choose On Your Morocco, Desert Tour?
At this point, most people wonder, "Erg Chebbi or Erg Chigaga?"
I'd love to give you one right answer… but there are only right decisions. Both deserts are stunning once-in-a-lifetime experiences and won't trade for anything else in the world.
The best option of all is taking advantage of a first trip to Marrakech to visit Erg Chebbi, and planning a second trip with more desert landscapes with Erg Chigaga as the finish line.
If you want to feel the full beauty of the dunes of the desert, start your trip now.
"How far is the desert from Marrakech?"
The fastest route to the desert takes about 6 hours driving time.
"How can you fly from Marrakech to Sahara desert?"
There are easy flight options. Just give us a call here and we'll consult you in the best way possible.