How Many Days in Casablanca
Casablanca is the largest city in Morocco. Casablanca city is lovely and has many places to be visited. But many of you may question, "how many days in Casablanca." So you need 2-3 days to spend in Casablanca.
Casablanca is one of the best cities in Morocco, and it is the economic capital of Morocco. It's worth spending at least two or three days discovering everything to do in Casablanca. One day is also enough for most people visiting for the first time.
Casablanca is a pretty good starting point for most trips because the airport serves many different airlines. There are many fun things and cultural places in Casablanca, like Hassan II Mosque, cafes, restaurants, and Mohammed V square.
Fun Things to Do in Casablanca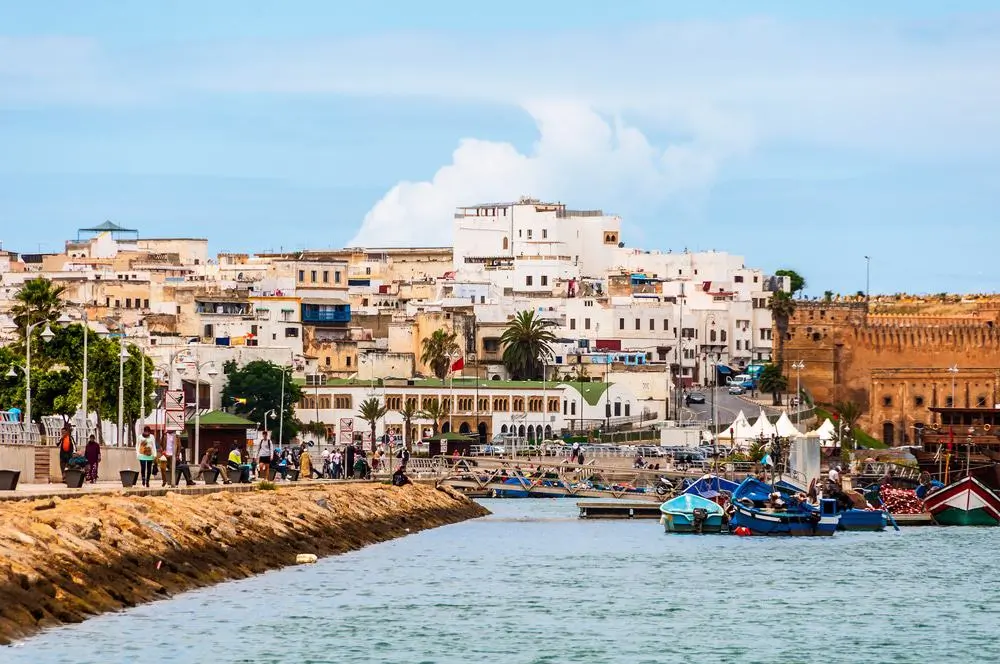 Casablanca is the main gateway to Morocco and is home to the primary international airport. This city is a more modern, business-oriented location. Casablanca has more fun things to do than other cities.
If you want to know how many days in Casablanca you need, you must know about the places in Casablanca.
Hassan II Mosque
Hassan II Mosque is one of the most impressive mosques in the world. This mosque was completed in 1993, built partially on land and partially over the water, with a massive glass floor offering views of the Atlantic Ocean.
It is a popular spot among tourists and locals, and it's the only mosque all over Morocco where non-Muslims are allowed to enter. If you come to Casablanca, you must visit this gorgeous mosque.
Local Cuisine
Sampling the local cuisine is one of the best things to do in Casablanca. There are many great restaurants in Casablanca but try some of the city's street food.
One of my favorite restaurants for Moroccan food is La Scala. The food of this restaurant is very delicious. The seafood platter is delicious and comes fresh seafood, including shrimp, fish, and lobster.
Casablanca Corniche
Corniche is a beautiful oceanfront promenade and the perfect spot to watch the sunset in Casablanca. The promenade is lined with palm trees and has many restaurants and cafes, making it the perfect place to watch the sun go down.
Being a huge city, Casablanca Corniche is the only place for many tourists and locals to enjoy the sunset.
Bab Marrakech Market
Bab Marrakech market is an excellent place for shopping. Take a few hours to get some shopping therapy. Shopping is also suitable for mental health. It has more modern stuff than traditional Moroccan products, but it's still worth visiting.
Mohammed V square
It was established in 1916 at the beginning of the French protectorate in Morocco under Resident-general Hubert Lyautey and was designed by architects Henri Prost and Joseph Marrast. It is located in the center of Casablanca.
Mohammed V Square is a public square of symbolic and historical significance. It is home to many public and government buildings that set the scene for other buildings throughout Morocco, including law courts in central Casablanca.
Casablanca Beach
There are plenty of beach options to choose from near Casablanca. If you're looking for a beach that's more popular, head to the public beach, Ain Diab. Near this beach, there are restaurants, and cafes, which also are the perfect place to people-watch.
For a more private experience, check out Playa del Mar beach club in the Tamaris neighborhood. Visit our amazing tour packages to explore the wonders of Morocco with the best local tour guides.
What to Do in Casablanca for 3 Days
3 days is enough to see all the places and enjoy Casablanca. Casablanca also has good nightlife. So, you can also enjoy yourself at night because Casablanca has many nightclubs and Bars.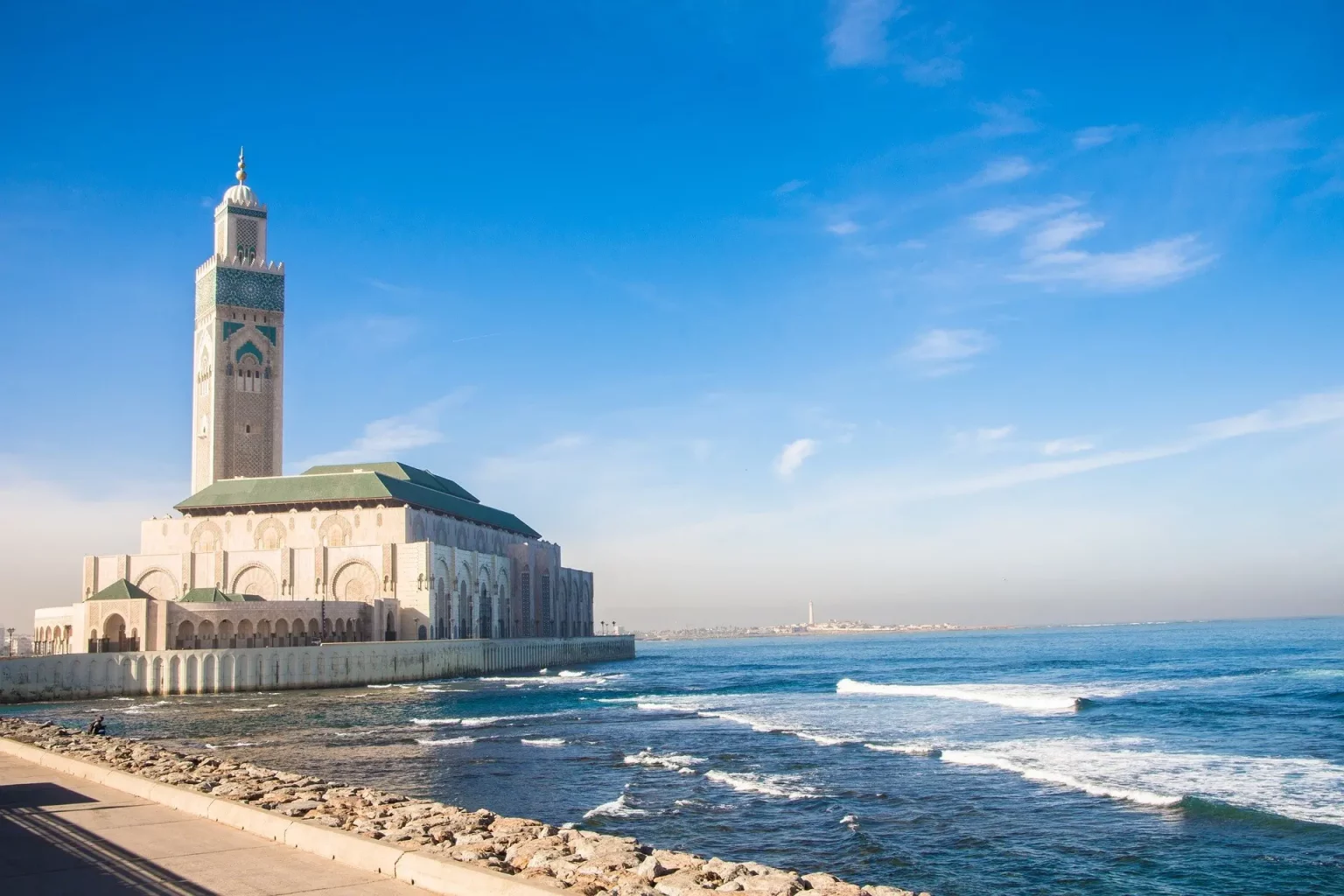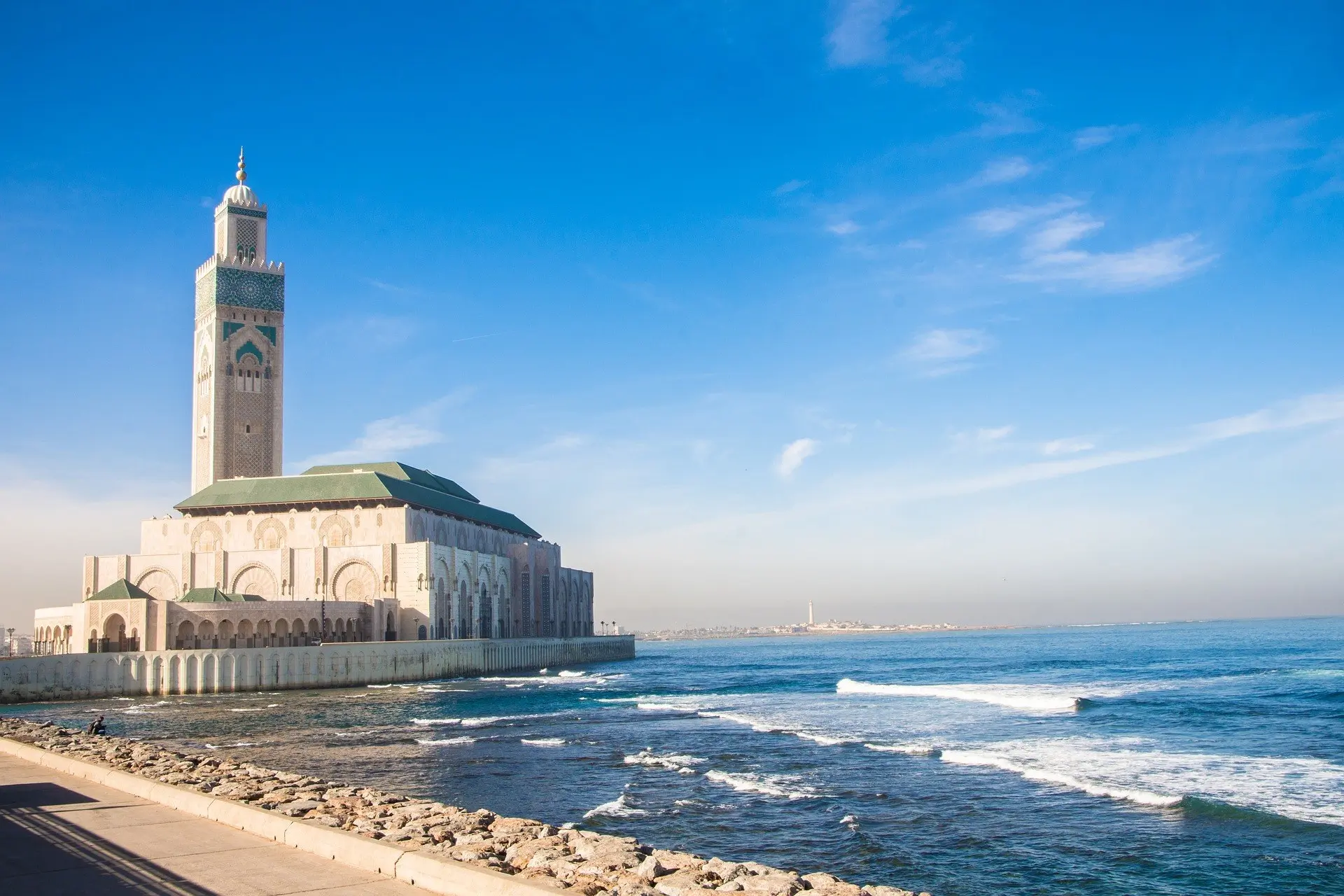 Stay at a Hotel overlooking Casablanca Beach.
Visit the Hassan II Mosque.
Watch the sunset at Casablanca cornice.
Visit the fishing port and spend time with local fishermen.
Explore the old medina of Casablanca.
See Casablanca cathedral.
Stroll the streets of the habous quarter.
Visit Morocco mall.
Visit some restaurants and try some Moroccan food.
Have a romantic dinner with a view, Le cabestan.
Visit bars like Brooklyn Bar, peters lounge, and Le Jefferson for a night out.
Things to Do in Casablanca for a Day
If you have a question, how many days in Casablanca? Then you must know that there are some things that you will do in a day. For some tourists who visit Morocco for the first time, one day in Casablanca is enough for them.
Breakfast at Rick's café.
Hassan II Mosque.
Mohammed V square.
Sky 28.
Abderrahman Slaoui Museum.
FAQS– How Many Days in Casablanca
Usually, it would be best if you had some time to explore the city. To explore Casablanca, you need 3 days because there must be time to cover the highlights and explore further.
Casablanca is a charming city in Morocco. Casablanca is mainly famous for trading and tourism. Tourism is very famous because there are many traditional places in Casablanca.
Conclusion
This article has put a light on "How many days in Casablanca". We hope you have an idea of how many days you are required to stay and what you must do in Casablanca. Many places are mentioned above that you can visit.
After visiting Casablanca, you'll be worth it. This guide will help you visit historical and traditional places and spend time in Casablanca.