How Many Days in Fes
Fes (also spelled Fez) is the oldest city in Morocco. It's worth discovering the largest tannery and straggling medina lavish with more than 9700 streets. It comprises the old city (medina), the middle town (Jewish Quarter), and the developing town.
Exploring fes for a couple of days is adventurous, but how many days in fes? What to do in fes? Where are the best restaurants in fes to stay? These are some intimidating questions for the tourist because fes is super-crowded.
We will be answering all these questions in this article and sharing our own experiences so you can make the most out of two days of visiting fes, the cultural heritage of Morocco.
How Many Days in Fes and What to do in Fes?
It depends on your extent of exploration, but in general, 2 nights are enough for walking through the messy streets of the medina, the only fascinating place in Fes, because if you go with a list of things to do, you won't end up watching one.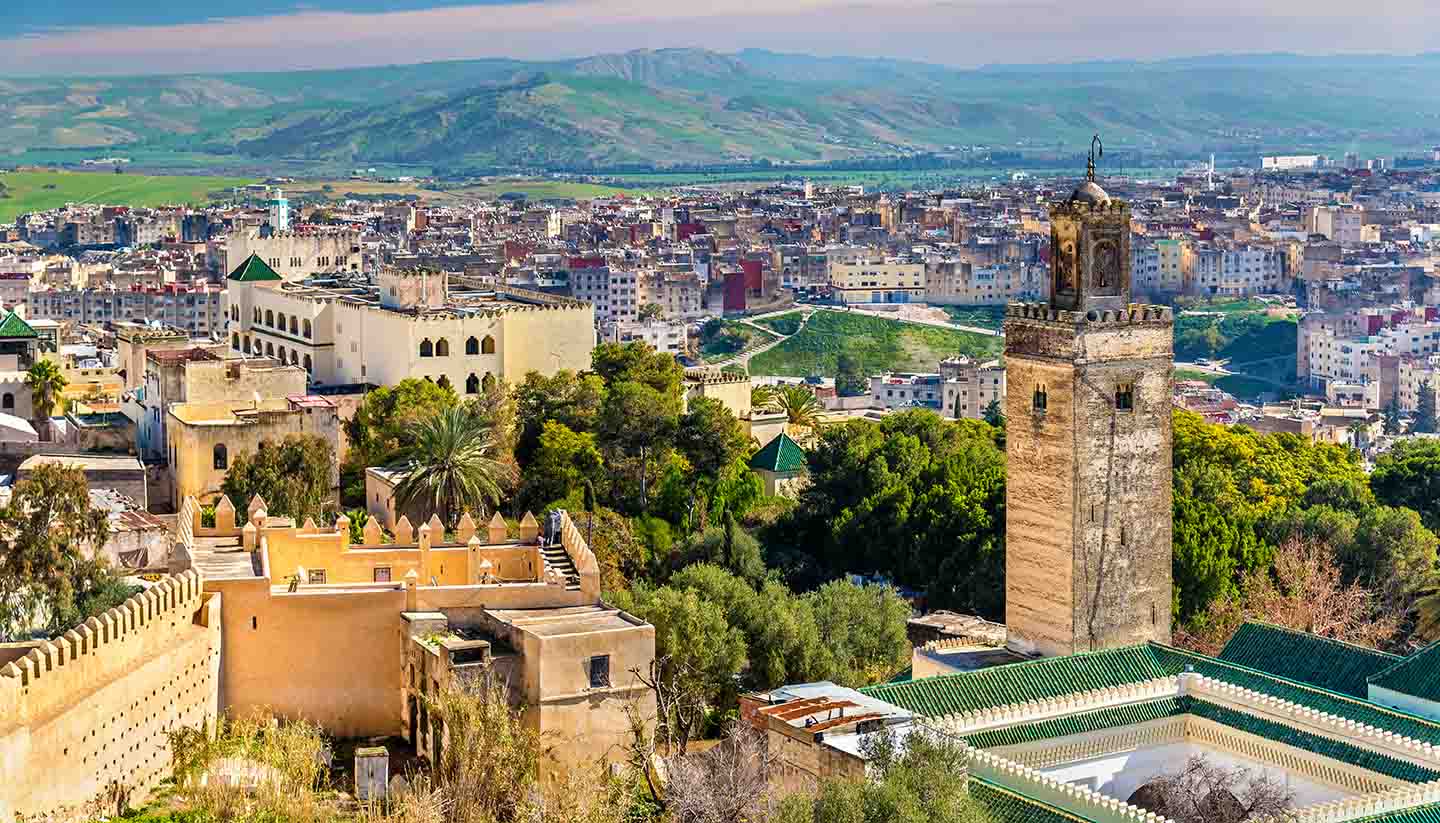 The glamour of fes is in walking through the medina and taking in the excitement, the crowdedness of this city. It can be frightening, but it can also be tremendous fun if you go with the positive vibes.
There are a lot of sites to visit that are highly recommended because of their eye catchy views and architecture. Here are most favorite things to do in fes. Let's explore it one by one.
On our first day, we were recommended to have a trip with some locals there. It was a good idea, being with local gave as security so that we wouldn't be hazed. Plus, we got a good piece of information and history about the city and its culture.
It was a good start to our 2-day tour. Keep in mind, that a local tour probably will not take you to the essentials part of the medina, so you have to explore it by yourself. 4.5 hours of private tour cost us about 200 dirhams (50 dirhams each).
Doors of the Royal Palace (Dar El Makhzen)
Seven doors on the palace gate will attract you toward them, and for a good reason. These doors are just a part of the scenery for tourists as they are not allowed to go inside through these doors, but these are the most photographed site of the Fes.
Security will not allow you to take photos. Moreover, they will ensure the deletion of the picture from the camera. So, keep sight of the guards roaming around you.
Madrasas are like educational institutes. Fes has two madrasas, Bou Anania, and a little one, Al-Attarine. Both were functional at some time but now they are part of history, and their architecture is stunning.
It is advised to go there early as we went there at 4 pm and it was jam-packed. So go early to skip the crowd as these are the busiest places. Each madrasa cost 20 dirhams.
A big iconic gate is the benchmark of fes. No matter where you lost, you can always head toward north-side streets; all will lead you to this great masterpiece of fes. The gate is blue from the outside and green from the inside.
After visiting these places, it's time to have a rest and have some eat. So here is the personally recommended list of restaurants.
Visit our great 2 Days Weekend Fes tour to explore this amazing city with private tour guides.
Best Restaurants in Fes
Fes has plenty of restaurants and food points and especially for the tourist. Along the street toward the blue gate, there are excessive spots for Moroccan food and the most delicious western taste.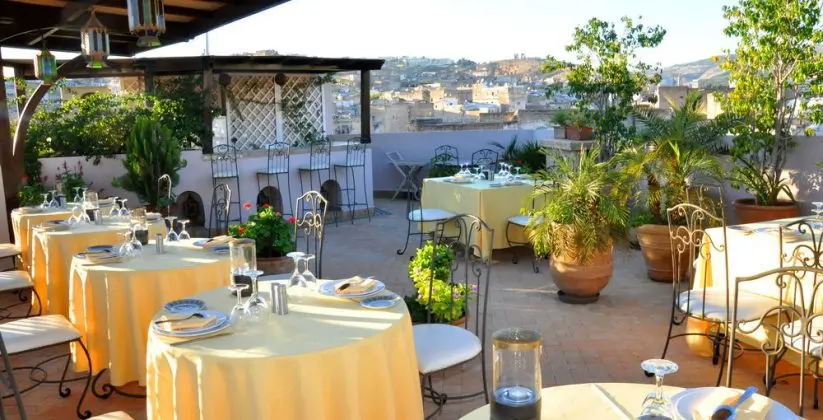 Riad Rcif
For the traditional Moroccan meals, you must visit riad rcif as it offers affordable food made of the freshest ingredients and is affordable. Moreover, they have perfect dining outside where you can enjoy the panoramic view of the city.
Riad Andalib
To enjoy dinner, the best place to sit and be pleased with air-conditioning indoors or on glorious rooftops, Raid Andalib is the best place to visit. It offers beautifully decorated plates lashed with salad at a reasonable price.
For Turkish taste, you can visit many other restaurants like Cafe Clock, L'Amandier Palais Faraj, Restaurant Dar Hatim, and Chez Hakim.
FAQs: How Many Days in Fes?
To explore the beauty of fes, 2 nights are more than enough. But you can stay more than two days if you are into history because medina, the most fascinating part of fes, is full of historical and beautiful architectural structures.
The city's charm is roaming around the medina and going through the antique palaces, Madrasas, the blue gate, and the museum. You can visit many restaurants to eat and enjoy the beauty.
Final Thoughts
That's a complete guide on "how many days in fes?". Still, if you have a question that is fes worth visiting, then the answer is "Yes", you must go and try enjoying the city's historical and architectural views.
As discussed earlier, there are palaces, the blue gate, madrasas, and many restaurants where you can go and please your soul. More time shall be allocated for exploring the medina (The old town).
You can also visit our website to get a detailed guide about any trip. We have covered almost all the visiting points a tourist must go to.