How To Get from Agadir to Marrakech
Visiting Agadir, you must not miss a chance to visit Marrakech. In this article, we will guide you on, "how to get from Agadir to Marrakech?". Marrakech is also called the tourist hub of Morocco. With the beautiful sunsets on the coast, this city attracts people toward it.
Marrakech is famous for its nightlife as the nights at Marrakech are as lively as day-life. This article covers four significant ways to choose depending on your time and budget for the trip to Marrakech. In the end, here are some special tips to avoid disturbance while traveling.
How To Get from Agadir to Marrakech?
The two most common tourist points from Agadir are Marrakech and Casablanca. Today, we have decided to cover the details of the routes from Agadir to Marrakech. You can pick the best that suits your circumstances.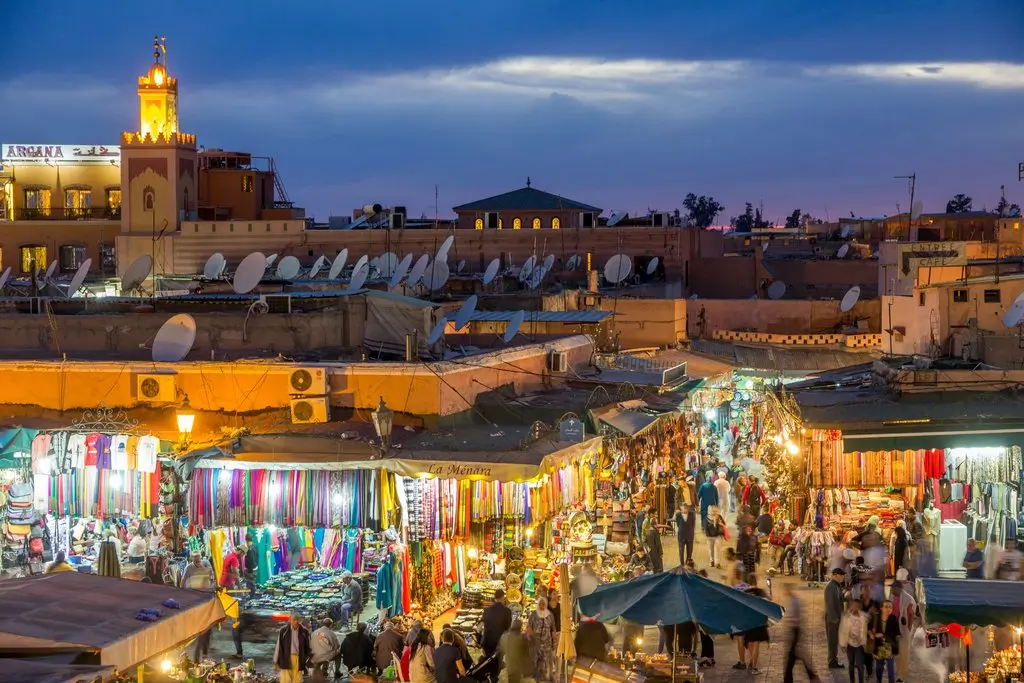 Traveling to Marrakech from Agadir Allows you four possible ways, by Air, Bus, Taxi, and private transport. We have highlighted the fares and times they require to reach Marrakech.
Agadir To Marrakech Distance
Before starting the journey from Agadir, you must know about the distance you will cover to reach your destination (Marrakech). The distance is different whether you choose a road trip or a flight.
The road distance between the cities is about 253 Km. By traveling by air, you can reduce the distance to 194 Km but remembering this will increase the cost of the trip.
1. Agadir to Marrakech Airport
Flights take you from Agadir to Marrakech in the least possible time. It's the best option for those who can't wait to enjoy the beautiful Architecture of Marrakech. But it can also be tiring as you must wait an hour to get out of the terminal.
Flights usually take times about 1 hour and 50 minutes. The fare lies somewhere between 120 Moroccan dollars to 3700 Moroccan dollars. Most people usually visit in August, so rates are higher at this time. Only Moroccan dollars are acceptable, which you can quickly get from any ATM in Airport.
2. Agadir to Marrakech Bus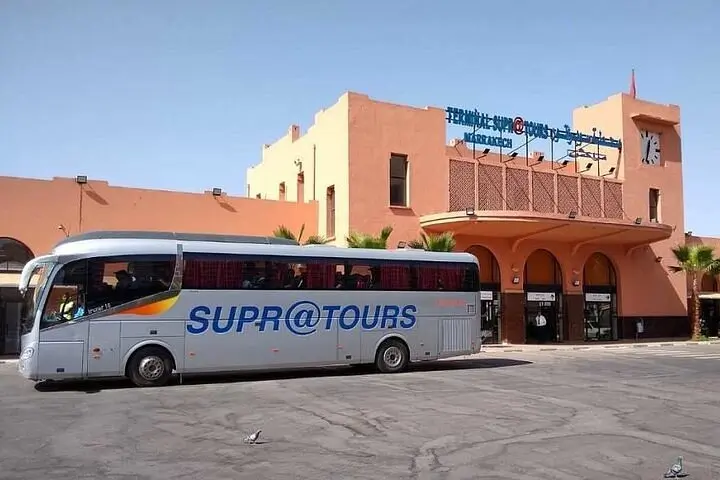 The Most Popular and economical way to travel to Marrakech from Agadir is by bus. It's best for the people who enjoy the beautiful destination and the journey as well. Supratours and CTM are the bus companies in Agadir.
The time taken by the buses to reach Marrakech is about 3 hours and 30 minutes. Supratours and the CTM company provide a variety of buses, from standard to "comfort plus" Buses, and fare ranges from 110 Moroccan Dirhams to 140 Moroccan Dirhams.
3. Agadir to Marrakech Taxi
Wants to enjoy the customized journey to Marrakech, you can book a taxi from any bus station. A taxi' trip usually costs more than a bus trip but also increases the beauty of the journey.
Agadir's driver demands something between 650 – 700 Moroccan Dirhams. Be careful; some taxi drivers may try to charge you more than the regular prices. So, please fix the price before starting the journey.
4. Agadir to Marrakech Private Transport
You can book a personal luxury taxi or Minibus to avoid bargaining with the taxi drivers. You can skip the crowded environment, making your trip more efficient.
Booking a personal Minibus or Taxi usually charges you about 1100 Moroccan dirhams to 1300 Moroccan dirhams according to your selected car. Don't get looted by the drivers waiting for the prey like you.
After understanding how to get from Agadir to Marrakech, you can manage your tour more efficiently and save time and money. You can also visit sahara-magic.com to see different tour packages.
FAQs: How to Get from Agadir to Marrakech?
No, there is no train available on this route. The recommended and economical way to reach Marrakech is using a bus. You can also enjoy the glory of the trip by seeing the historical places in between.
Yes, With the perfect guide and safety equipment, it's totally safe to drive from Agadir to Marrakech. Agadir to Marrakech is just a 2 hours and 30 minutes drive on a highway.
Conclusion
This detailed guide will lead you to all the possible ways "how to get from Agadir to Marrakech?". You can choose the best one according to your time and budget.
Agadir and Marrakech are the most visited cities in Morocco. The beautiful architecture and beaches of the cities attract tourists even after sunset. Marrakech is also renowned as the "city of luxury" due to its charming and expensive places.
Visit our website sahara-magic.com to choose a trip that suits best to you. You can easily customize your tour depending on your time and space.