Is Marrakech safe for female travellers
Millions of people visit Marrakech every year, which includes many females. So, the question here is Marrakech safe for female travellers? To answer this question, we will discuss various women who travel to Marrakech.
Marrakech is an appealing city deeply rooted in Arabic culture, rich in history, diversity in traditions, kind and hospitable people, gorgeous places to visit and delicious food to eat. Marrakech is full of surprises for tourists.
According to https://travelswitherica.com/, Marrakech is safe for female travelers. There are scammers and some rotten eggs everywhere, but it doesn't mean that the whole place is dangerous to visit. You must use your common sense.
There are some other tips that you should keep in your mind. Negotiation is a critical skill you must learn; Dress Appropriately, don't wander at night alone, remember your route and be extra careful in crowded streets.
Is Marrakech safe for solo female travellers?
From the traveling experience of https://ninaoutandabout.ca/ we can conclude that Marrakech is safe for solo female travelers. But you must keep your mind strong to overcome any challenging situation if it happens.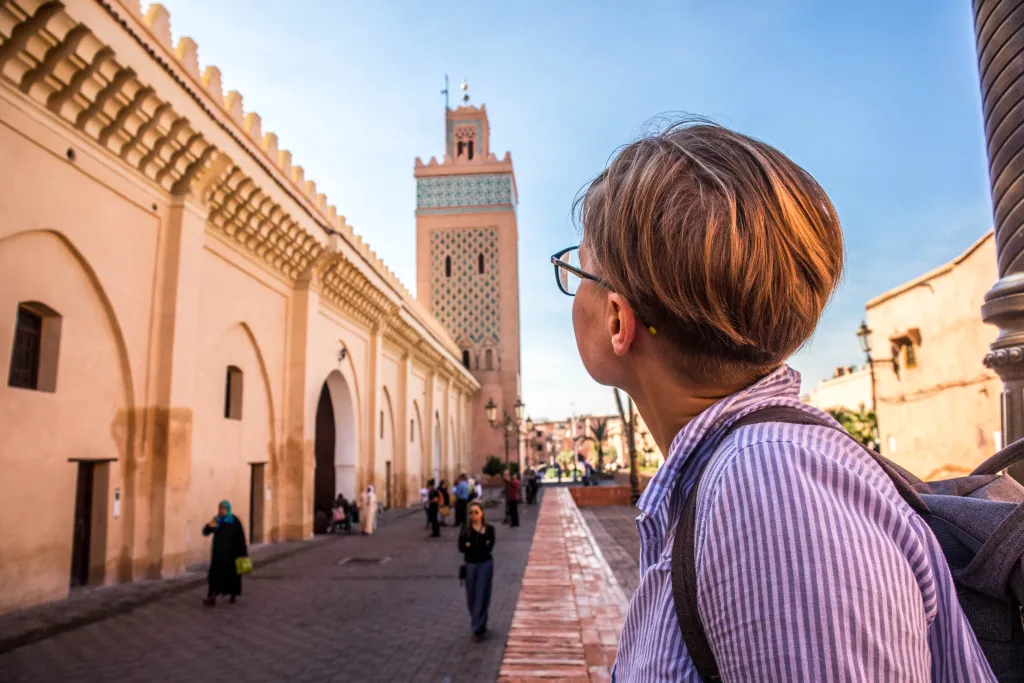 There are some points from which we can answer: Is Marrakech safe for female travellers?
1.    Marrakech Security:
Marrakech security is much different from other cities. They have many police units to maintain law and order. Other than uniform officers, they also have undercover agents that play a vital role in protecting tourists and making them safe.
2.    Good People:
People here are very kind and hospitable. They want their country to thrive and increase tourism in it. They make sure that tourists get the best possible experience they will ever have.
3.    Things to Avoid:
There are some things that solo female travelers should avoid. Conservative dressing is recommended. Avoid tap water, hire a good guide, learn to say NO, don't stroll at night, and be mindful of locals trying to scam money.
Marrakech is the capital city of Morocco. People sometimes get confused that security for women in Morocco is not as good as in Marrakech. They sometimes have a question in their mind. Is it safe to travel to Morocco as a woman? Yes, it indeed is safe.
Tips for women visiting Morocco:
Morocco is a Muslim country deeply rooted in culture. Women here are respected and treated well. People here are very kindhearted and show hospitality to tourists. Women feel entirely safe when they visit Morocco.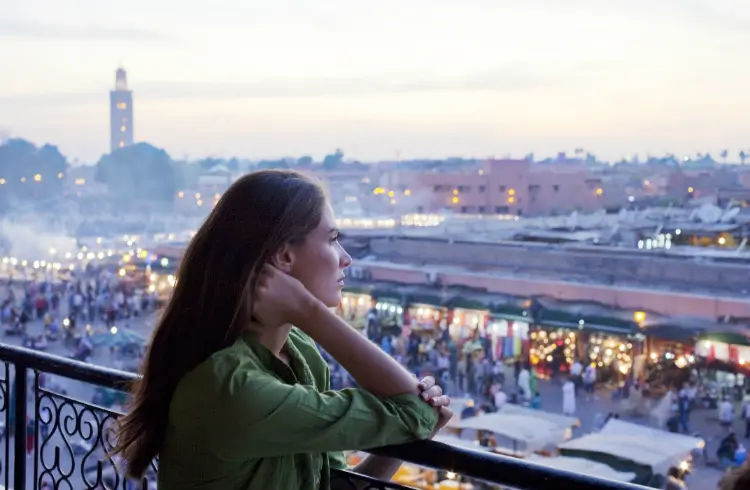 But there are some faults in everything. Even in Morocco, some people try to scam outsiders in different ways. So, you must keep your mind open and play smart. These are some tips for women who visit Morocco:
Morocco is Muslim, so you should wear clothes according to the culture there. You are expected to cover your knees and shoulder.
Don't trust a stranger person who is extra friendly and trying to help you.
Learn how to haggle for fares when taking a taxi or buying something from any store.
Don't wander alone on the streets at night because you might forget your route, and something wrong can happen to you.
Do not drink alcohol or buy Hashish from street shops aur vendors.
While crossing the street, be extra careful. First, observe how locals cross it and then do the same because the streets are very crowded. Take well care of your bags, and don't hand them over to any stranger who offers their help. Although people here are very good, scammers can be everywhere.
Is marrakech safe for lgbt?
Tourism in Marrakech has nothing to do with your sexual orientation. Although Homosexuality is illegal in Marrakech, they have not banned the LGBT community from visiting. People here are very kind and do not see the LGBT community with hate.
You must hide your sexual preferences while visiting Marrakech. It is because Marrakech is the capital of a Muslim country, and in Islam, Homosexuality is strictly prohibited. And if you are performing any action of this type in public, this can be an abuse of their religion, and you can hurt them through this.
So to avoid hurting Muslims, you should not do any Homosexuality action in public. Otherwise, it is very safe for the LGBT community to travel and discover beauty like others. Don't hesitate to visit Marrakech if you're from the LGBT community.
Conclusion:
Is Marrakech safe for female travellers? The answer is Yes. If you are a female solo traveler, you shouldn't be afraid to visit Marrakech alone. Just keep above mention tips in your mind and do some homework before your tour. Contact us if you have any query planning your Morocco tour.