Things to Do in Agadir at Night
Agadir is a city in Morocco where you can enjoy the nightlife. And the nightlife of Agadir doesn't have to be all about nightclubs and bars. There are plenty of neon light shows. So, don't panic; there are many things to do in Agadir at night.
Agadir is one of the coastal towns of Morocco. In Agadir, you'll also find plenty of live music, nightclubs, traditional belly dance performers, and a casino. Agadir is mainly famous for outdoor activities.
Agadir is worth visiting. Many visitors come to Agadir for relaxation, and some enjoy the nightlife. Let's talk about some nighttime activities and the nightlife of Agadir that you shouldn't miss during the Agadir city tour.
Things to Do in Agadir at Night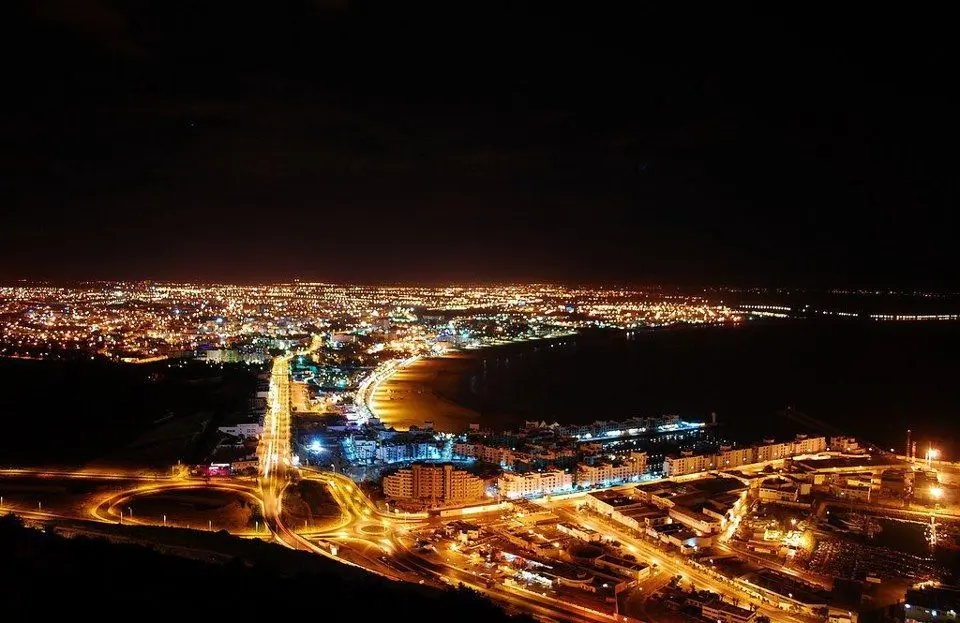 Agadir is a famous city to visit and have a lifetime experience. It has many attractions. It is the destination where you will get value for your money and time. Here are some things to do in Agadir at night.
Les Blancs
One reason to add Les Blancs to your bucket list is its beautiful location. This restaurant is perched on the edge of Agadir beach. Live music increases the quality of the place as you relax over the Mediterranean feast.
Make sure to order some delicious food and paella, a Spanish delicacy, when you're here.
Explore the City by the Sea
Agadir has many beaches where you can go and swim. Furthermore, if you don't have the mood to swim, you can go fishing. August has the beaches busy as schools have vacations.
The best beaches, including Agadir and Taghazout, can be a great place to surf and for fun. The Atlantic Ocean is ever present in Agadir. At night, the laid-back ocean lifestyle inspires you at every turn.
At the beachfront café, the surf hits the sand as you lounge at a table in this restaurant. Feel the breeze off the waves when you ramble through the palm tree-lined boulevards. The attractions of Agadir are untold.
Watch Incredible Performers
After a delicious meal, feast your eyes on a performance by groups, megouna, and Dakka Marrakchia dancers. Fall under the spell of hypnotic snake charmers and be amazed by the feats of fire eaters.
Your heart will beat fast when you witness the fierce routine of fearless riders. The show brings to life a romanticized story of spectacular performers. Agadir has attracted many performers and dancers to entertain you through the night.
Best Nightclubs in Agadir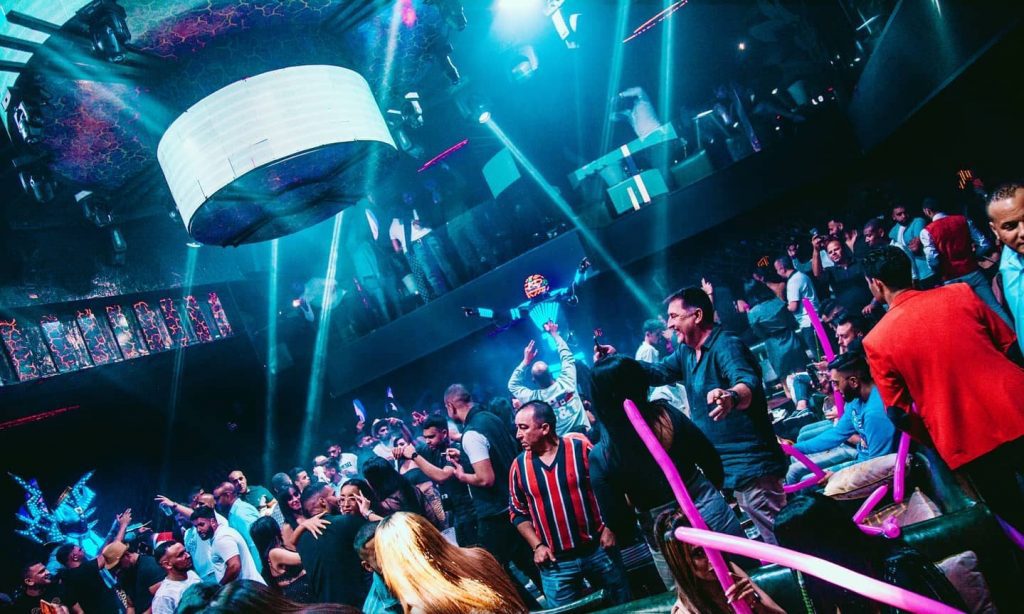 Going to nightclubs is one of the best options for the best things to do in Agadir at night. I'm listing the best nightclubs where you will find good drinks, music and the best atmosphere for the party.
Naya Club
Partying in nightclubs is one of the most common activities in Agadir. Naya club was one of the most vibrant clubs in Agadir. It was a significantly bigger space, renovated and gorgeously decorated.
And it will now be considered one of the biggest nightclubs in north Africa. If you are a fan of nightclubs, you must visit this club; it is well maintained, the music is good, and it offers excellent service.
Papagayo Club Agadir
Papagayo club is one of the most well-known nightclubs in Agadir. It is very well decorated and has a large dance floor and talented DJs. Papagayo club also receives international stars and famous DJs.
So Lounge
So lounge is the exclusive nightclub in Agadir, popular among locals and visitors. It is the hippest club and one of the most expensive clubs in Agadir. It offers many different champagnes, vodka and lives music.
Visit our amazing tour packages to explore the wonders of Morocco with the best local tour guides.
Best Bars in Agadir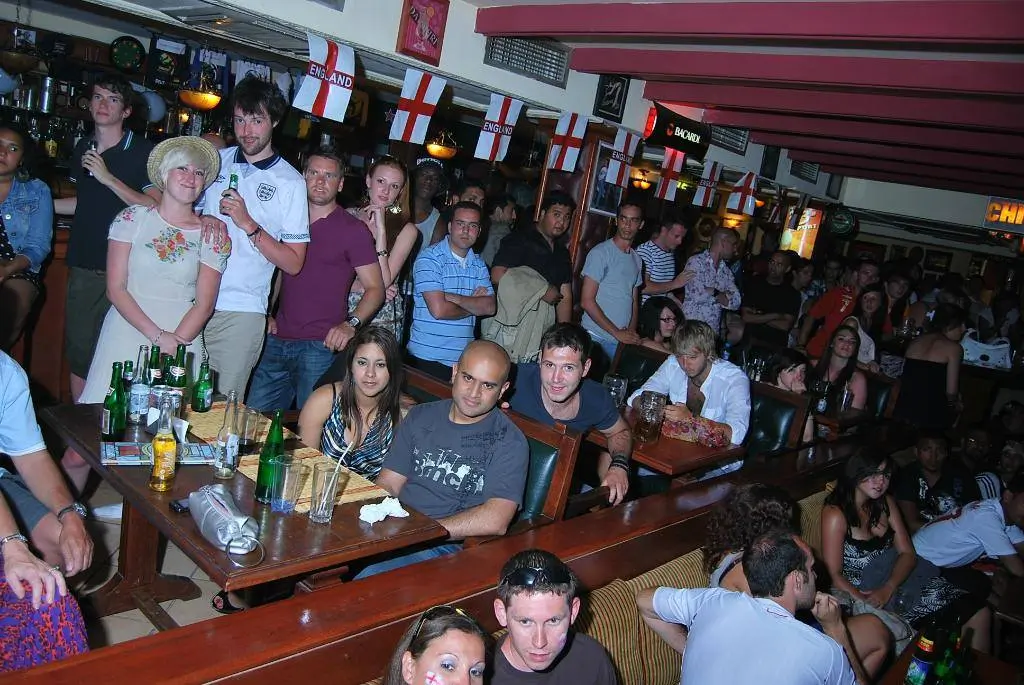 Going to bars is also one of the best things to do in Agadir at night. The best bars to enjoy in Agadir at night are mentioned below,
English Pub
English pub is bustling every night of the week and also popular among locals and tourists. It's a perfect place to enjoy in a coastal city. They have friendly members of staff, separate smoking and non-smoking areas, strong cocktails, and a resident DJ.
You don't miss this bar if you're visiting Agadir and want to enjoy the night.
Zanzibar Lounge
This lounge has an assortment of drinks to enjoy, and shisha pipes are also available. It has a modern and fresh decoration, and the music with French tunes and Moroccan classics is occasionally interspersed with live bongo drums.
Final Words
This article discussed "things to do in Agadir at night." Agadir is a city in Morocco where you can relax during the daytime and have fun at night. Agadir is one of the best cities in Morocco to enjoy the nightlife.
If you want to visit Agadir, this article will help you to enjoy your nightlife by going to nightclubs, bars, and restaurants. I am writing this article because some people go to Agadir but don't know about the nightlife in Agadir.