Things to do in Casablanca for a day
This guide includes all the "touristic" activities but a few hidden gems and things to do in Casablanca for a day. Casablanca is the principal city port of Morocco. Casablanca is one of the best cities in Morocco.
Casablanca is also considered the economic capital of Morocco. There are few places in Casablanca traditional dance and music. In Casablanca, there is not much boozing culture.
Casablanca is the main gateway to Morocco, and many visitors first taste the country. In 2018 Africa wealth report ranked Casablanca among the top 10 "richest" cities in Africa.
Things to do in Casablanca for a day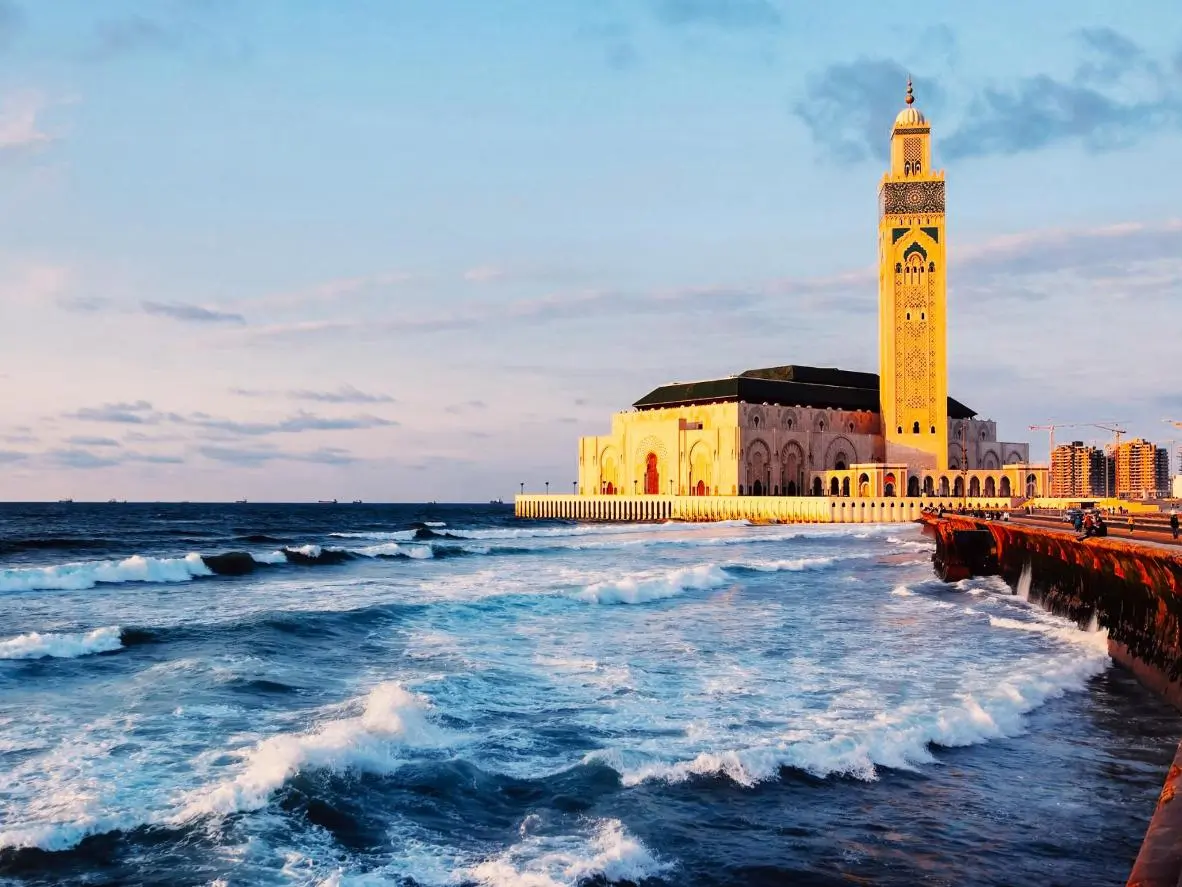 There are many things to do in Casablanca for a day. One day in Casablanca is enough for most tourists visiting morocco for the first time. Some travelers skip Casablanca, but it's a good starting point for most trips.
1: Enjoy Breakfast at Rick's café
If you're looking for things to do in Casablanca for a day, you must include the famous Rick's Café. Ricks café is an acceptable way to spend your breakfast. Most come and sip drinks in the bar, which, true to the film, has furniture and decoration.
They have superb service and even a piano. Most fans don't mind that Rick's café is a passionate recreation. From Tuesday to Sunday, Issam Chabaa plays classic French, Spanish and Brazilian songs on the piano.
2: Hassan II Mosque
Completed in 1993 and set on a platform overlooking the Atlantic Ocean, the iconic Hassan II Mosque is the second largest mosque in Africa and one of few open for non-Muslims.
It can accommodate up to 25,000 worshipers and offers Muslims the chance to pray on a glass floor, giving the unique feeling of praying directly over the sea. Everyone is welcome to admire the beautiful piece of architecture at any time.
3: Abderrahman Slaoui Museum
The beautiful Abderrahman Slaoui Foundation Museum is a small building hidden in the middle of downtown Casablanca city. Named after Abderrahman Slaoui, a Moroccan businessman and art collector, the museum is a showcase of his collection of Moroccan decorative art.
With old posters, Moroccan jewelry and paintings by Muhammad Ben Ali Rbati, landscape paintings by Jacques Majorelle, and crystal objects, a morning spent in this gem will give you a new appreciation for the art of Morocco.
4: Place Mohammed V
Mohammed V Square is a public square of historical and symbolic significance, Surrounded by public buildings which set the scene for other buildings throughout Morocco, including law courts located in central Casablanca.
It was established in 1916 at the beginning of the French protectorate in Morocco under Resident-general Hubert Lyautey and was designed by architects Henri Prost and Joseph Marrast.
5: Sky 28
Sky 28 is located on the 28th floor of Kenzi tower hotel. Sky 28 allows visitors to pair Casablanca's best wines with the best views in the city. For a taste of luxury and unique beverages, head to Sky 28.
The bar offers guests the chance to sit in a classic atmosphere, overlooking the city and drinking a pricey yet worthy cocktail. The cocktails of sky 28 bar are excellent.
Fun things to do in Casablanca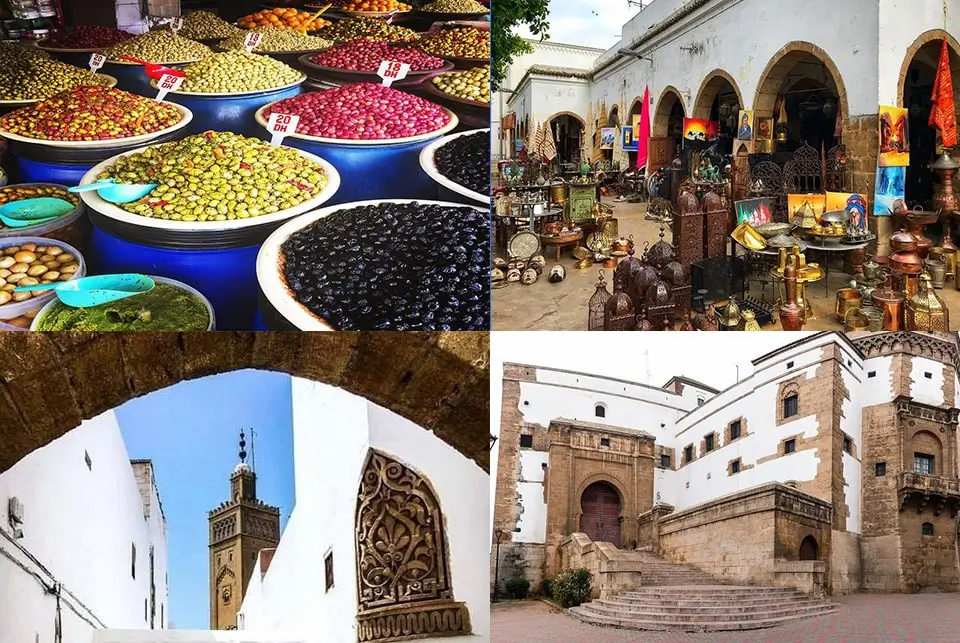 There are many fun things to do in Casablanca, such as going to restaurants, bars, clubs, and historical places. Here are some fun things to do in Casablanca,
Stay at a Hotel overlooking Casablanca Beach.
Visit the Hassan II Mosque.
Watch the sunset at Casablanca cornice.
Visit the fishing port.
Explore the old medina of Casablanca.
See Casablanca cathedral.
Visit morocco mall.
FAQS- Things to do in Casablanca for a day
Is Casablanca worth visiting?
Casablanca is small but worth visiting. There are many places in Casablanca like pools, beaches, restaurants, arts, fascinating architecture, and legitimate surf culture. It's worth it to spend at least one or two days discovering all the things in Casablanca.
Is Casablanca Morocco beautiful?
Casablanca is the largest city in Morocco, with a beautiful setting high on the Moroccan coastline. The city is rich in diverse and fascinating tourist sites, where a wall and several beautiful doors surround the historical center of the old city.
Final words
These places described above are the best things to do in Casablanca for a day. We hope you have an idea of which places you have to visit in Casablanca for one day.  This guide will help you to visit places and spend your day in Casablanca.
Don't hesitate to reach us out for complete guidance regarding your next Morocco Tour.