Things to do in Morocco in December
People who visit places first discover what they should do there. This article will answer all your queries regarding things to do in Morocco in December. Every place has its specialty for tourists.
The weather is amiable for tourists visiting Morocco in December. It is the best month to visit if you're passionate about hiking in nature. You can visit every place in Morocco without suffering from heat stroke and traffic problems.
Most people ask, is December a good time to visit Morocco? For sure, yes, it is. If you want to enjoy the beauty of the Sahara Desert, medina, skiing, and mountain climbing, then you should visit Morocco in December.
In December, the weather in Casablanca, Morocco, is 19 degrees Celsius high and as low as 10 degrees Celsius. So, do you pack accordingly if you're going to see one of the most beautiful cities in Morocco called Casablanca?
Festivals in Morocco in winter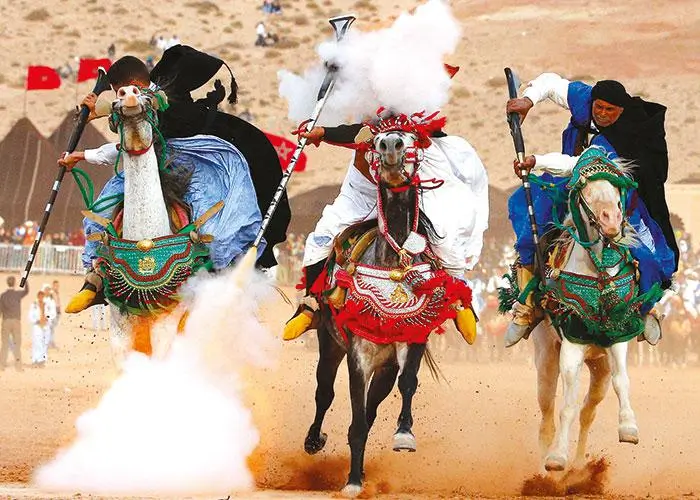 Festivals in Morocco in winter are fascinating and enjoyable. We will discuss some of the most important festivals:
Tan Tan Moussem
According to tradition in Berbers, the meaning of 'Moussem' is an annual gathering of economic or cultural importance. During this festival, about 30 tribes from Southern Morocco and Northwest Africa gather in the town of Tan-Tan, located in southwestern Morocco.
At this festival, many traditional and unique activities take place. Some main events are camel races, horse competitions, folk dances, and enjoying traditional food items. This festival occurs in the first week of December.
International Film Fest in Marrakech
For movie and art lovers visiting Morocco in winter is of great joy. This annual film festival features international and national artists' short films, video projects, and fantastic photography.
New Year's Eve
In Morocco, New Year is celebrated according to the Berber calendar. It is between early to mid of January. Towns and Cities are decorated and lit up. New Year's Eve celebrated in the Sahara Desert under a clear starry sky is an experience worth remembering.
Advantages of Visiting Morocco in winter
There are many perks of visiting Morocco in December. We will try to discuss all of them here:
Snow-capped Atlas Mountain gives a fantastic view.
In January, Marrakech gets more happening because it has become the capital of African culture.
The Mediterranean coast can be nice and warm during the daytime.
You can get riads at a very reasonable price.
As winter is off-season, you can get there from Europe at a low price of approximately 50 EURO.
There are other advantages of visiting Morocco in December that is the dream of every tourist:
Lower Prices
As in December, the number of tourists is deficient compared to summer; you can reserve any hotel at cheap rates, and flight fares also get very low. You can get yourself a very fancy riad at a meager rate.
Fewer Tourists
As Morocco is one of the top-rated tourist destinations. If you want to submerge into the local culture and natural wonders that Morocco has plenty of, then you should visit it in December when tourists are few, and you can have Morocco all for yourself.
A day in the Sahara Desert
In summer heat would be unbearable to travel in the desert of the Sahara. So, if you want to enjoy a camel ride in the Sahara Desert and see the beauty of Berber villages, and want to know their history? You should travel there in December. These are things to do in Morocco in December.
What to wear in Morocco in December?
The weather in December in Morocco is wholly different from that in summer. At the peak of Atlas Mountain, the temperature can drop below 0 degrees Celsius, and the Sahara Desert can be warmer, sunnier, and windy. So, it would help if you packed clothes keeping all this in mind.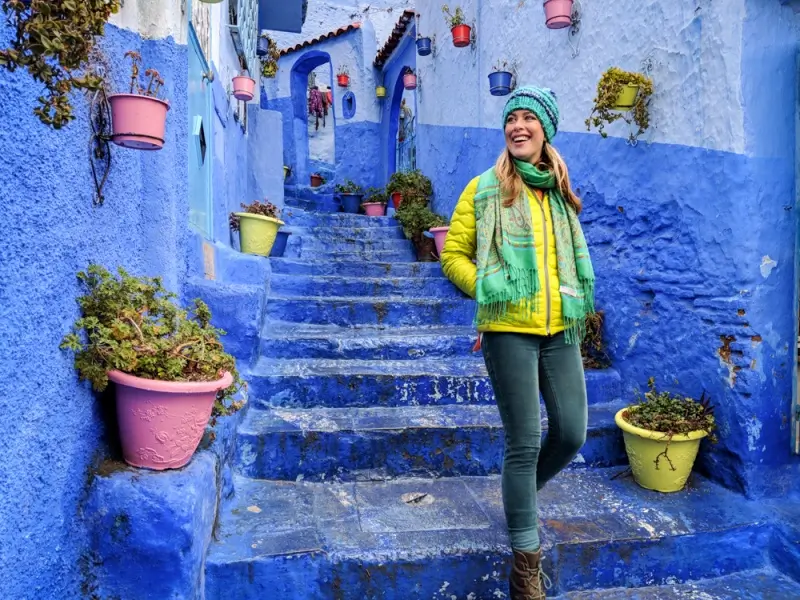 There are some things that you should keep in your suitcase while packing:
Woolen beanie
Jumper
Trekking boots
Sunscreen
Sunglasses
Comfy footwear
Woolen socks
Conclusion
If you plan to visit Morocco in December, then you should read this whole article because all the things to do in Morocco in December are discussed in it. You can contact us anytime to discuss your next winter tour to Morocco.