The Ultimate Marrakech Travel Guide 2022
Marrakech, often known as "Morocco's Red City," is one of the most popular tourist destinations. Beautiful gardens, rooftop bars, comfortable riads, narrow alleyways, famous souks, and the rich smells of the Moroccan kitchen.
Marrakech's stunning location and red buildings make it a popular tourist attraction. It is also the entryway to the vast Sahara Desert. There are lots to do in Marrakech, from camel rides to hot air balloon rides.
We've compiled a complete Marrakech travel guide about how to travel in Marrakech, what to eat in Marrakech, what to wear in Marrakech as a woman etc. Without further ado, Let's get right into it.
Marrakech Travel Guide 2022 – The Red City of Morocco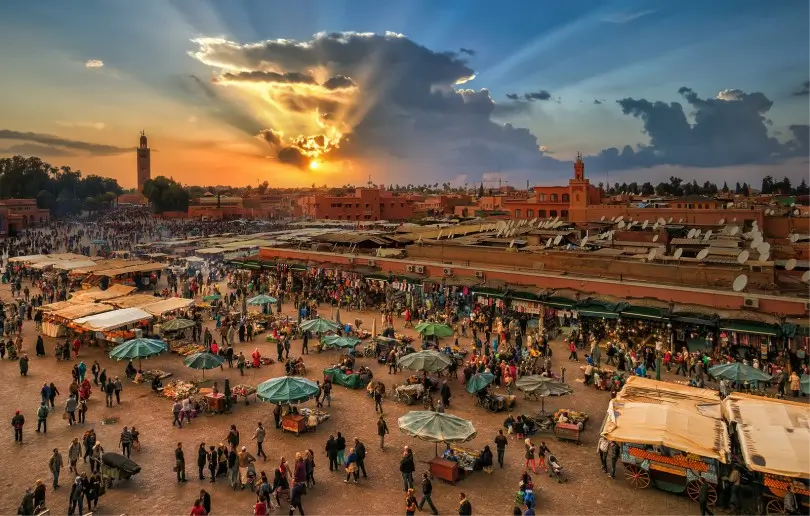 Marrakech is famed for its tiny medina alleyways. It's easy to get lost in the maze of narrow lanes there. Therefore, having a quick Marrakech travel guide will make your vacation more effective.
Here are a few personal recommendations to make your trip more memorable and efficient.
Why Marrakech Is Called As "The Red City"
Marrakech's buildings are mostly pink, honoring the country's Moroccan history. In addition, it attracts tourists since it becomes red in the sunlight. Marrakech is known as the "red city" for this reason.
Moreover, Marrakech takes on a whole different identity in the evening with its spectacular landscape and exciting nightlife. You must visit the medina in the middle of the night to take in the local cuisine and Moroccan music.
How Many Days in Marrakech Is Enough
Three days is enough time to appreciate Morocco's Red Charm fully. We advise you to schedule a vacation that lasts at least a week Because Marrakech has many exquisite sites to see.
Moreover, you may make the most of your limited time by following this well-planned and personally experienced guide.
How To Travel in Marrakech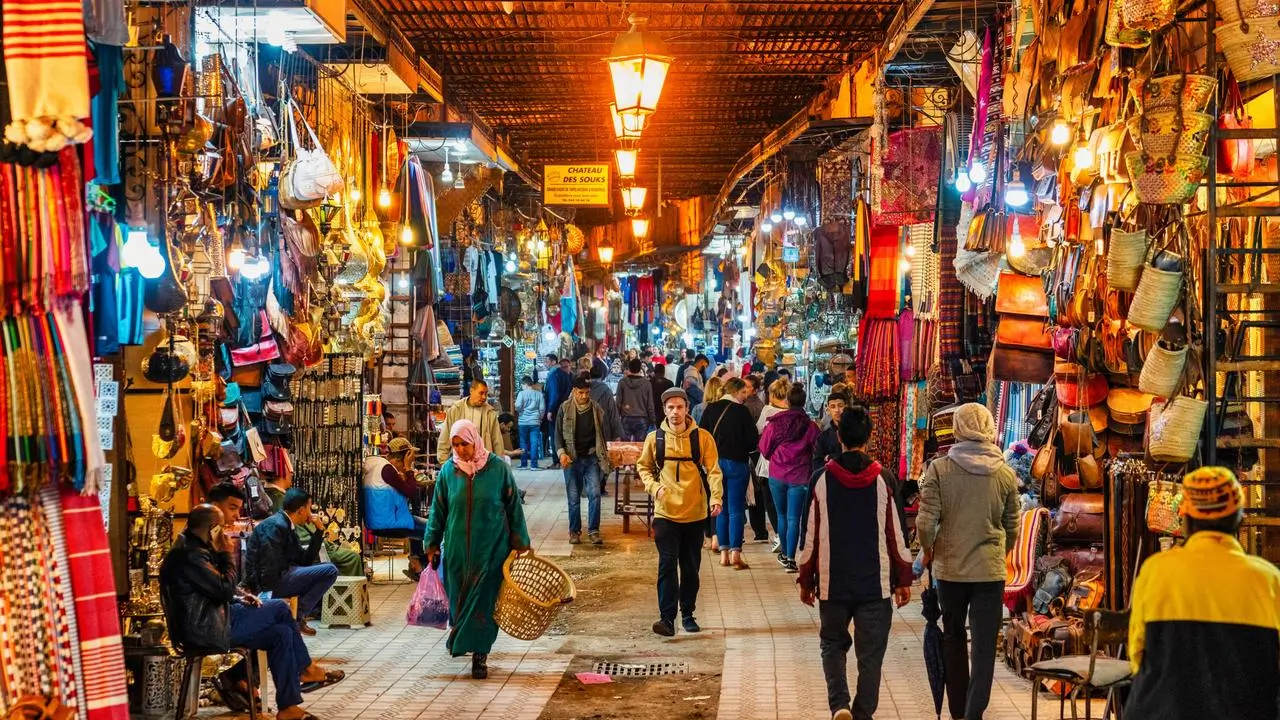 Many places in Marrakech, like The Djemaa el Fna, the souks, the Koutoubia Mosque, and the Ben Youssef Madrasa, are all within walking distance. So, it's better to roam in the city, especially in medina, on your feet.
Certain sites are too far to walk to; thus, you may rent a petit taxi to transport you through the city's key attractions. Notably, there are lanes in the medina that do not have enough space for taxis; you must walk there on foot.
Tip: Don't ask for directions since individuals would mislead you to the wrong destination, and you will get lost.
Where To Stay in Marrakech.
Marrakech is a popular tourist destination. There are plenty of hotel options, ranging from the most affordable to the most luxurious. Here is the most famous hotel among them.
Royal Mansour Marrakech is the finest option If you prefer swimming in either indoor or outdoor pools. Furthermore, this raid is within a 5-minute walk from the renowned Djemaa El Fnaa.
Gem Raid 3 is a traditional-looking location. Your visit will be unforgettable because of the comfortable accommodations, amenities, and cultural flair.
Riad Rose Du Desert is the most affordable option in Marrakech. It features a lovely rooftop where you may dine with a magnificent view of Djemaa El Fnaa, which is only 550 meters away.
What To Wear in Marrakech as A Woman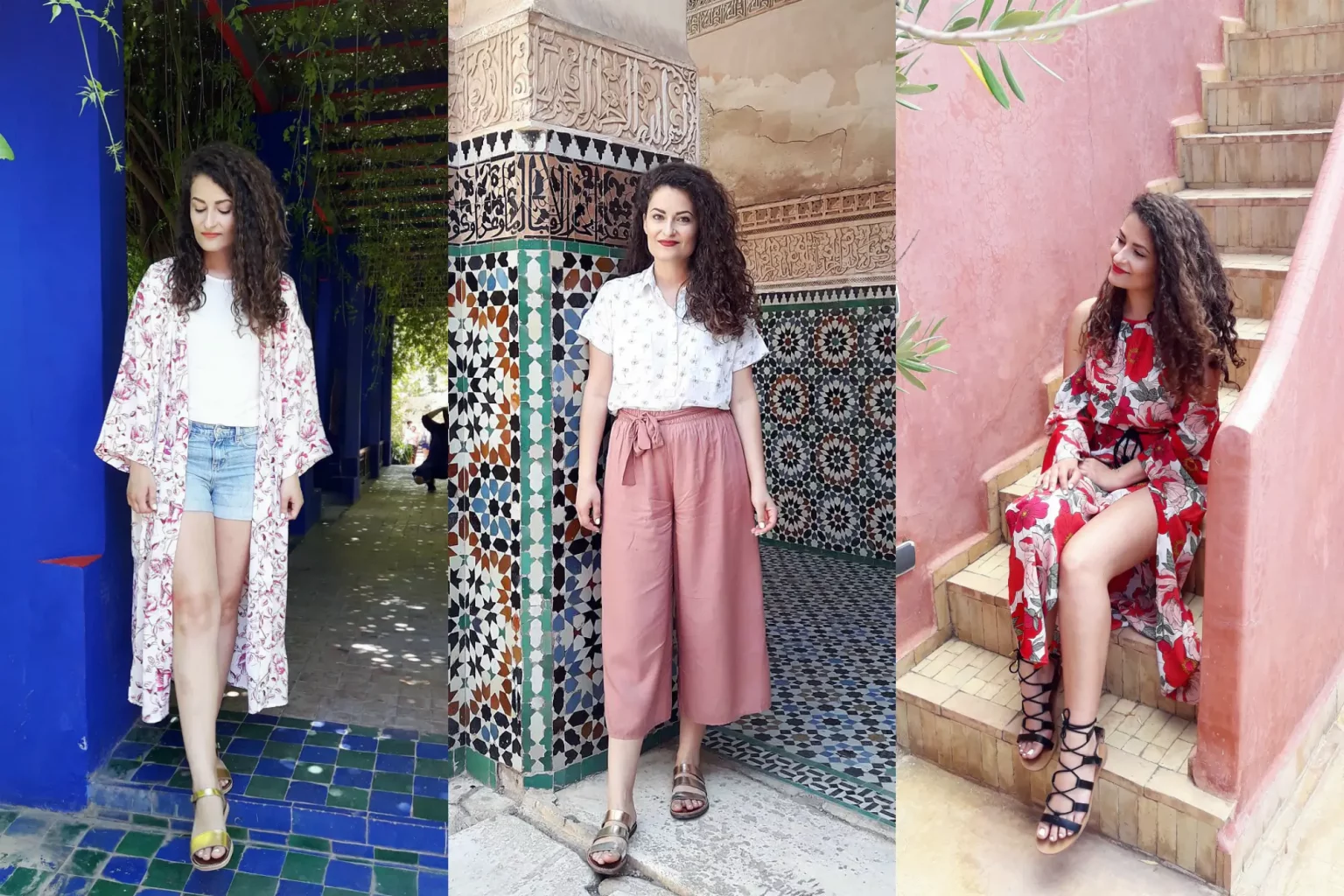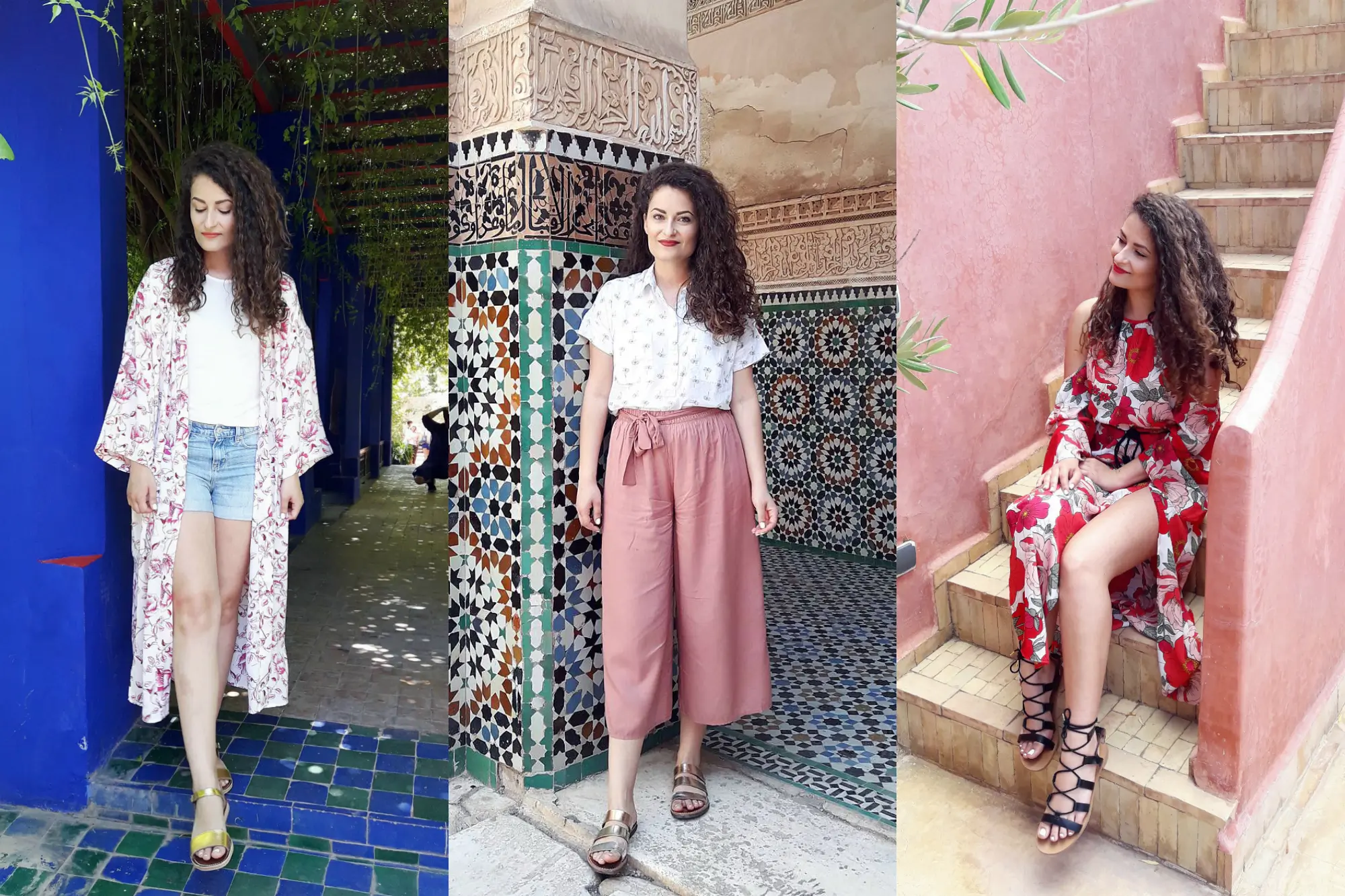 There is no specific dress code in Marrakech, but you prefer a long dress that covers your shoulder. Although it is not required, you should respect the culture of the people you visit.
We recommend wearing traditional clothes when you go out since it will make you feel more native and local.
Tip: If you are a woman traveling alone, you must take extra precautions to protect yourself. Children frequently taunt ladies for a few pennies.
What To Eat in Marrakech
The best place to have breakfast in Marrakech is Le Warner, Avenue Yacoub El Marini, Residence Al Andalous IV, N9A. Even though they provide meals all day, breakfast is the finest meal.
Bejghueni, 65, Rue Mohamed El Bekal, Gueliz, is the finest option for having lunch and dinner due to its lavish setting and variety of food. We liked lamb and chicken kebabs, stewed white beans, and tomato salad.
Notably, there are several alternatives available, but these were individually selected.
 FAQS: The Ultimate Marrakech Travel Guide 2022
Absolutely, you really must include Marrakech on your trip wish list. It is a fantastic location to observe the traditional perspective of Morocco. Just be wary of the locals since they can lead you astray.
Marrakech is known for its vibrant souks (markets). The most well-known of all is the Submarine. Rugs, leather items, silverware, and pottery are all present in all sizes and forms.
Conclusion
All the things to do in Marrakech during your vacation are covered in our detailed Marrakech travel guide. You may increase the effectiveness of your vacation by following our advice.
As previously said, this red city in Morocco is growing in popularity as a tourist destination because of its expansive souks, which provide all of the traditional Moroccan goods.
Don't forget to visit Sahara-magic.com to explore other Morocco travel guides and tour packages. We addressed all the guidelines for tourists to make their journey more efficient.