What To Do in Marrakech
Marrakech is one of the finest vacation spots in Northwest Africa. This historic imperial city is filled with stunning palaces, mosques, gardens, chaotic souks, and delectable cuisine.
Notably, Marrakech offers a wide range of activities, from hot air balloon tours of the city to exciting camel, rides over the vast Sahara Desert. Therefore, to get the most out of your holiday, you must plan your trip to Marrakech.
We've compiled a comprehensive guide on "What to do in Marrakech?" based on our experience. We have addressed all the frequent queries that visitors have in their minds. Therefore, without further ado, let's get started.
What To Do in Marrakech Morocco?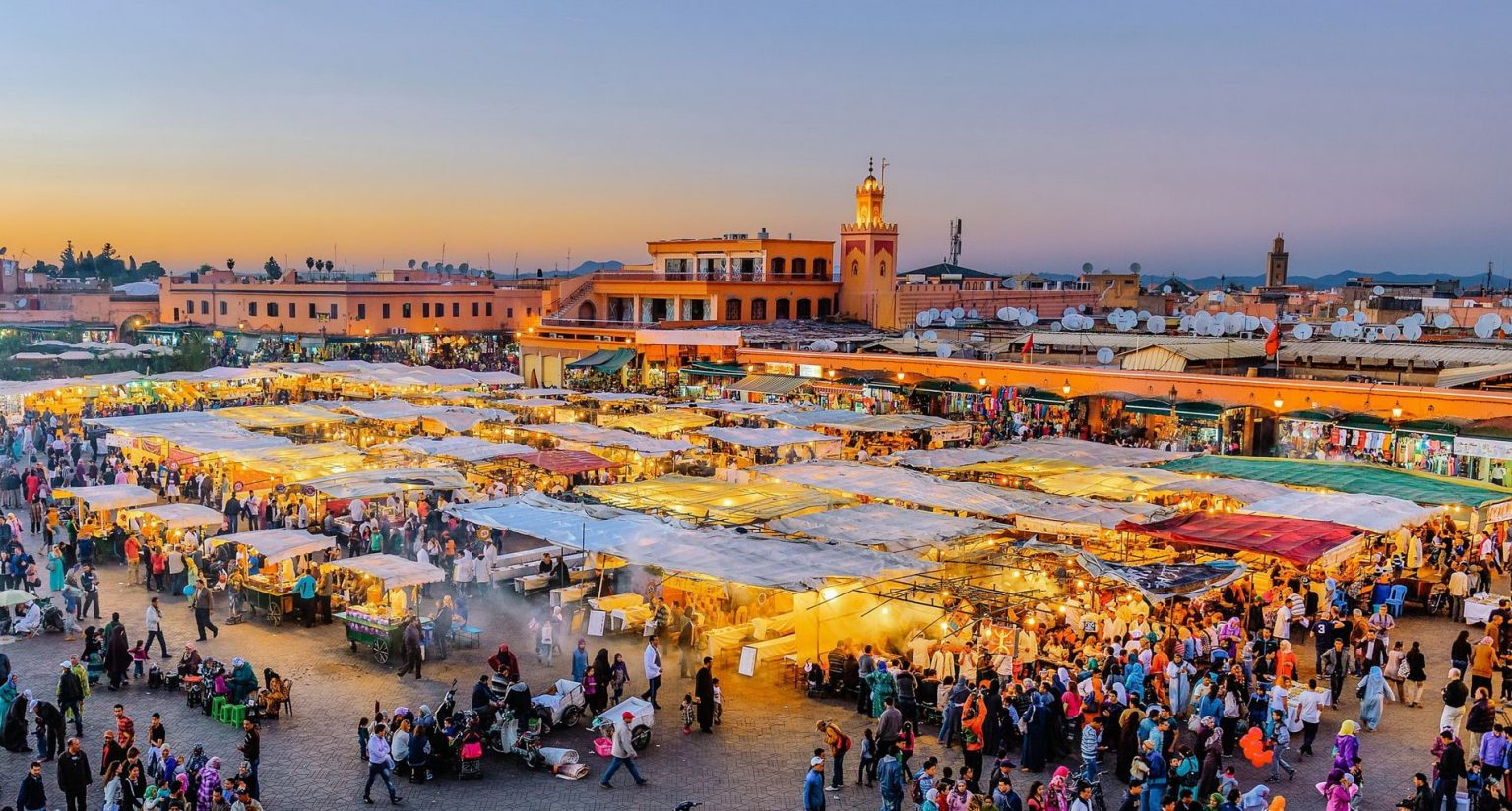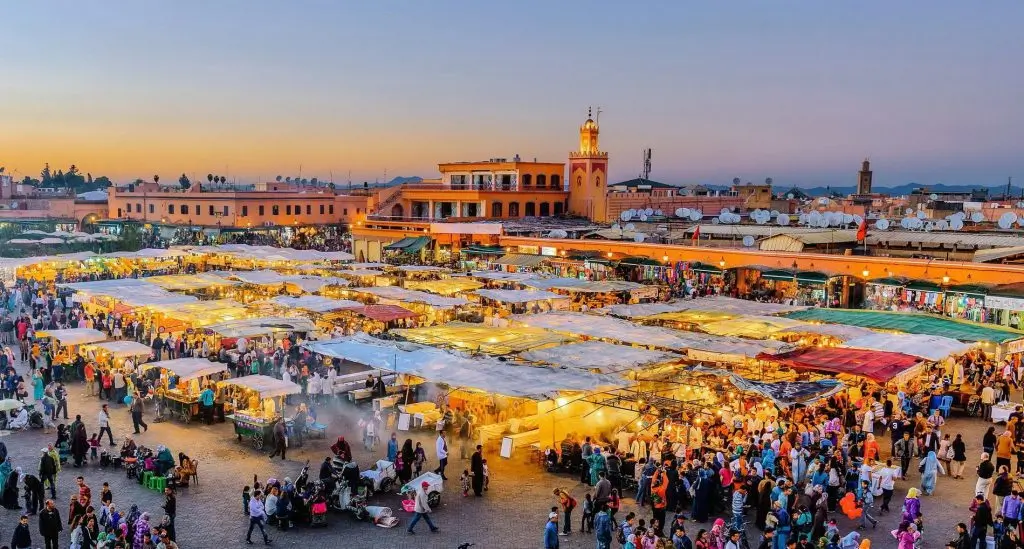 Marrakech is a Muslim nation where you may learn about Muslim history and Moroccan culture. Marrakech is well renowned for its Market (souks). Moreover, delectable rooftop cuisine will make your trip to Marrakech memorable.
Here are the top 10 things to do in Marrakech, Morocco's "Red City."
1. Bahia Palace
An amazing spot to see in Marrakech is this 150-room place. Bahia is typically translated as "beautiful"; that's not an overstatement. With its outstanding architecture, this location upholds its reputation.
This palace draws tourist attention with the detailed architectural work done on its walls. Bahia Palace is the best place to shelter from the sun and enjoy expensive historical artwork.
2. Jemaa El-Fna
Jemma El-Fna is a grand square in the heart of Marrakech. This place is a world heritage site. In the morning, people bring their stall to the great square offering you traditional cuisine.
Notably, when we visited the Jemaa El-Fna, we didn't know about the nightlife of Jemaa El-Fna. It was a great experience for us. To experience the native cuisine and music, it is advised to go to Jemaa El-Fna after midnight.
3. The Souks of Medina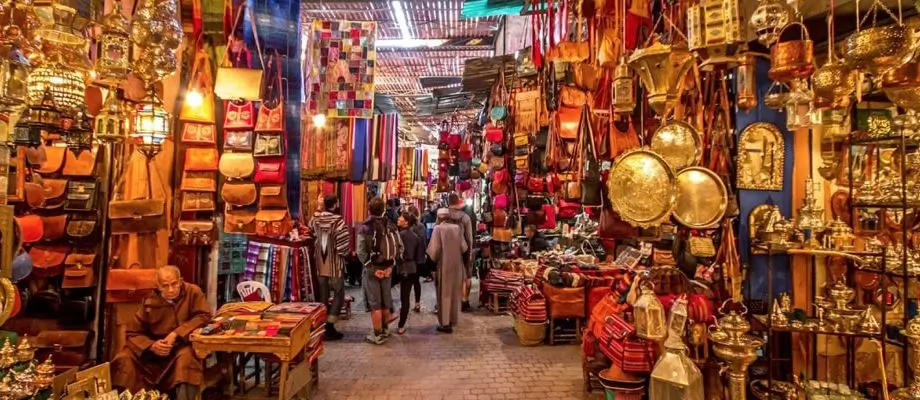 The souks in Marrakech's Medina, the city's historic district, provide a unique, genuine experience. In a souk, the Market, you may purchase anything from leather bags and spices to more contemporary goods and meals.
Tradition dictated that each street be given its name after the product that was sold there, and even today, you can see that certain streets are known for their spices, others for their leather goods, and so on.
A fascinating experience and a window into Moroccan life centuries ago are getting lost in Medina's bustling souks.
4. El Badi Palace
The Saadian dynasty's ruler Ahmad al-Mansur built the El Badi Palace in Marrakech in the late 16th century. The old palace had approximately 350 rooms, a pool, and several gardens; however, most of its former shine has been lost.
El Badi Palace is a museum, with a fully restored 12th-century minbar and other separate compartments showcasing various works of art. The rooftop terrace offers amazing views of Marrakech and the bird's eye view of the palace.
5. Gardens
Marrakech is famous for its world-renowned gardens. Gardens are such an important part of it that Marrakech is also known as the garden city. Even riads, traditional Moroccan homes, and castles with indoor courtyards have gardens.
6. Koutoubia Mosque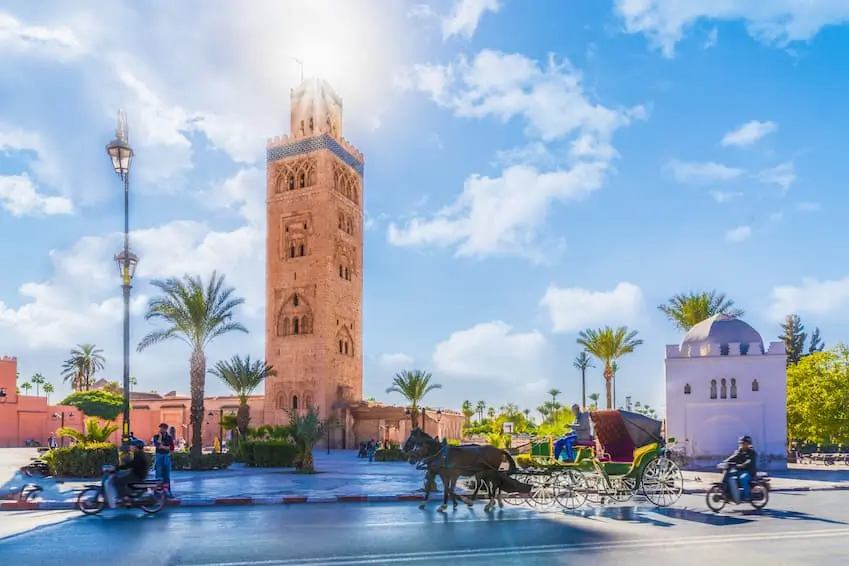 Koutoubia Mosque, the largest mosque in Marrakech, is situated in Medina. Its 253-foot (77-meter) tall minaret makes it quite visible and can even help you with orientation around Marrakech.
The 12th-century Koutoubia Mosque served as a model for several notable structures. Outside the mosque, there is a beautiful large garden plaza.
7. Tanneries
Morocco is well known for its historical leather tanners. Leather bags, shoes, and other products are frequently sold in the souks. Most tanneries are situated beyond the main tourist sites in Medina's northern region.
You can experience the process of treating animal skins to produce leather. But be careful because there are many scams related to visiting tanneries.
8. Yves Saint Laurent Museum
A new museum designed by the French man "Yves Saint Laurent," is a luxury side of Marrakech. It's a large museum with 56 floors and a rooftop from which you can have an ariel view of Morocco City.
There are different kinds of exhibition areas. The museum includes numerous lovely gardens like any other Marrakech garden. Museum timing is 10 AM – 5:50 PM, with the busiest hours being between 10 AM – 2 PM.
9. Cooking Class
Learning a new Marrakech recipe is becoming highly popular among visitors. Several cooking classes are offered, and it takes between 4 and 5 hours to master a new cuisine.
Learning regional food allows you to engage with the locals more effectively.
10. Saadian Tombs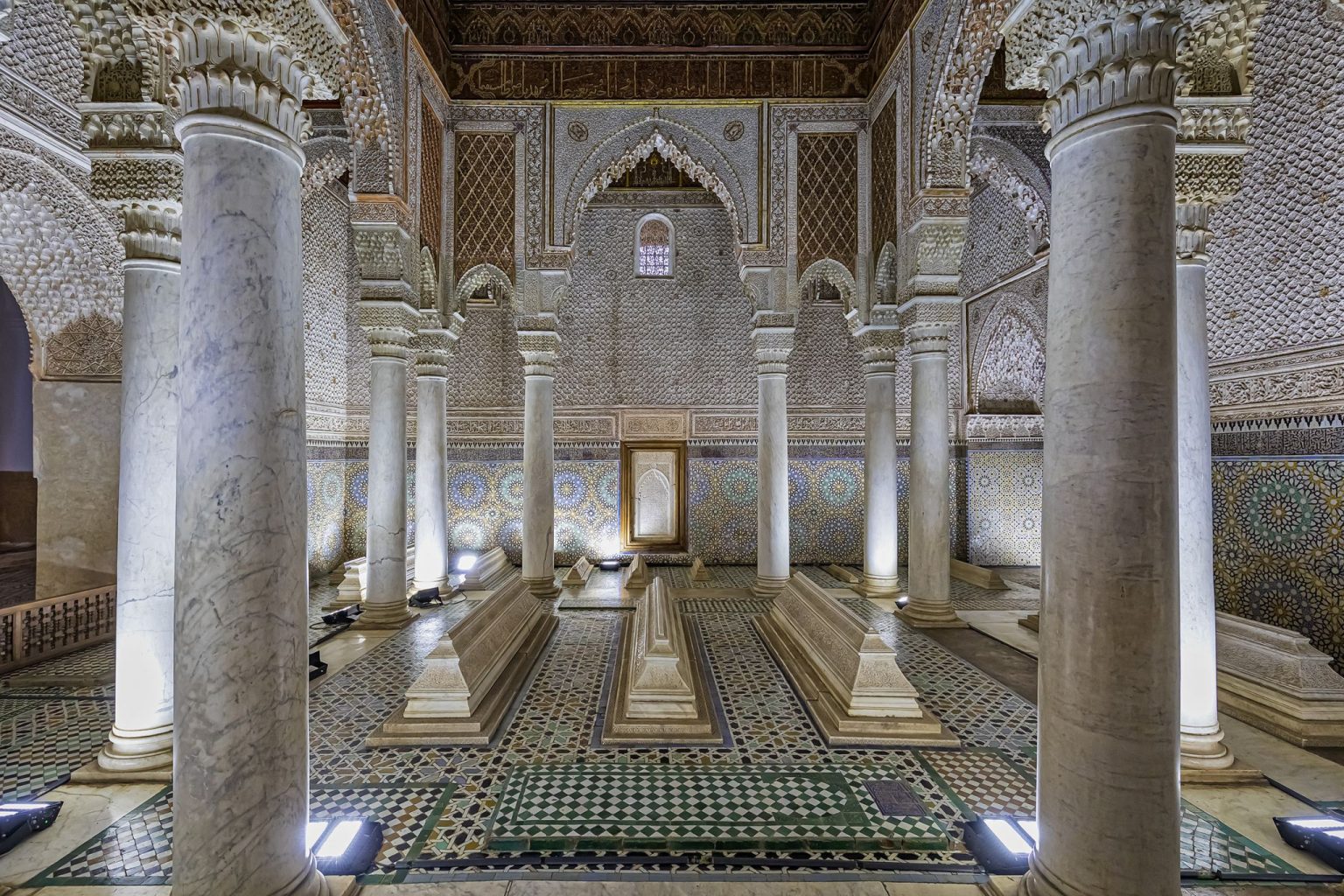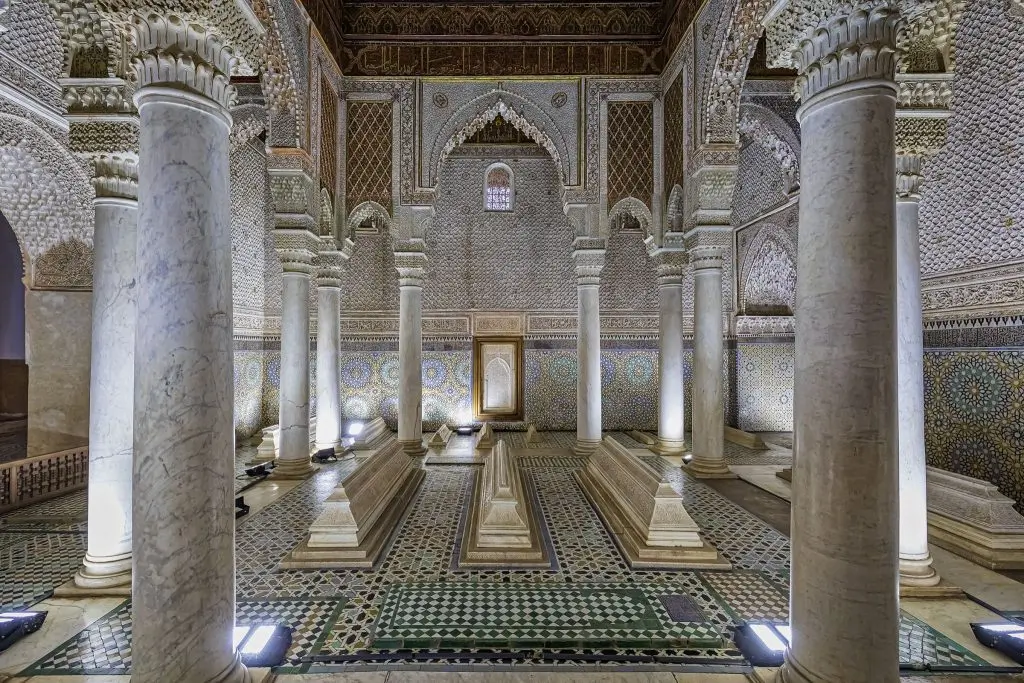 The Saadian Tombs are the fantastic destination for anyone interested in historical locations. For generations, the ancient tombs were kept secret. They allowed guests to see the tombs in 1917.
FAQs: What to Do in Marrakech Morocco?
Marrakech is known for its vibrant souks (markets). The most well-known of all is the Submarine. Rugs, leather items, silverware, and pottery are all in all sizes and shapes.
Marrakech is not a big city, but there is much to do and see. We recommend three to four days to enjoy the best Marrakech attractions in the city center without rushing.
Conclusion
This comprehensive guide on "what to do in Marrakech?" covers all the activities you must do when visiting the Moroccan capital, Marrakech. They are locations that we have personally visited and would recommend.
As discussed earlier, beautiful palaces, mosques, gardens, bustling souks, and mouthwatering cuisine may all be found in this historic imperial city. Marrakech is no doubt a place worth visiting.
You may also go to Sahara-magic.com to explore other Morocco vacation guides and tour packages. We addressed all the guidelines for tourists to make their journey more efficient.