Is rabat worth visiting
While planning Morocco tour you might be thinking Is rabat worth visiting? As Morocco's capital, Rabat is home to the country's most important museum, the Mausoleum of Mohammed V, and several historical tourist attractions.
This article is about the capital city of Morocco, "Rabat ."For people looking for a relaxed and calming destination, Rabat is the place to be.
Rabat is not a village in the mountains; it is a peaceful town where the Royal Family lives for most of the year and is full of unique little spots and activities. Rabat is worth visiting because there are many places and things to do in Rabat.
Best places to visit in Rabat Morocco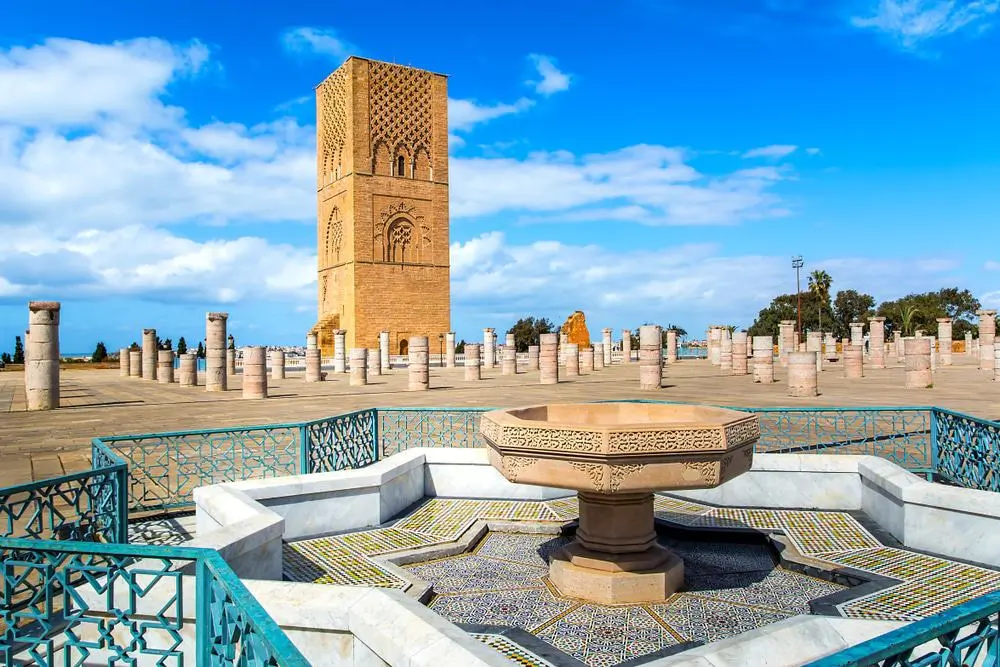 Suppose you have a question that Is Rabat worth visiting. So, we are discussing some places to visit in Rabat.
1: Stroll the Oudaias Kasbah
Rabat's Kasbah district is one of the city's top sightseeing draws. Inside the 11th-century fortress walls is a small neighborhood of winding lanes defined by Andalusia style houses. This is a prime area for a meandering stroll.
The 12th-century Bab Oudaia on the southern wall is the most historic gateway into the Kasbah. From Bab Oudaia, the main road of Rue el Jamma leads to the Kasbah Mosque, the oldest mosque in Rabat.
Also read: What language do they speak in Morocco?
2: Hassan tower and Mausoleum of Mohamed V
Hassan Tower is one of the most famous places in Rabat. The tower is built with red stones in the style charm of Moroccan palaces. After visiting Hassan tower, also visit the mausoleum of Mohamed V.
The Mausoleum of King Mohammed V was built on the very place where he gathered thousands of Moroccans together to thank God for giving independence to their country.
The opulent tomb chamber is a showcase of traditional Moroccan design, resplendently decorated with zellige tilework covering the walls around the tomb. As well as the tomb of Mohammed V, his son King Hassan II is also buried here.
3: Rabat's Medina
Rabat's rambling medina area has a distinctly Andalusian style to its buildings, as most of the architecture here dates from the 17th century. This makes it very different from the medinas of Marrakesh.
The Mellah is in Medina's southeast corner. The Kasbah district sits just off Medina's northeast corner, so combining visits to both in one morning or afternoon is easy.
4: Rabat's Ville Nouvelle
Rabat's Ville Nouvelle is home to the Archaeological Museum and the surprisingly fascinating Postal Museum, which brings together a superb collection of Moroccan stamps and telegraph machines.
The streets of the Ville Nouvelle host a wealth of French colonial architecture and are a pleasant place for a stroll. To the south of the Ville Nouvelle is Rabat's Royal Palace. The current king stills use this palace. So, this complex is not open to everyone.
5: Trip across the River to Salé Medina
The medina area in Salé is a quaint and picturesque place to spend a few hours in the afternoon. There are also some wonderfully atmospheric market streets where you can join in with the locals and try out your haggling skills.
The shopping souqs here are very much a local affair and haven't been overly trussed-up for the tourists, which makes them an exciting counterpoint to the market streets of Marrakesh.
Also read: Things to do in Morocco in December.
Best things to do in rabat morocco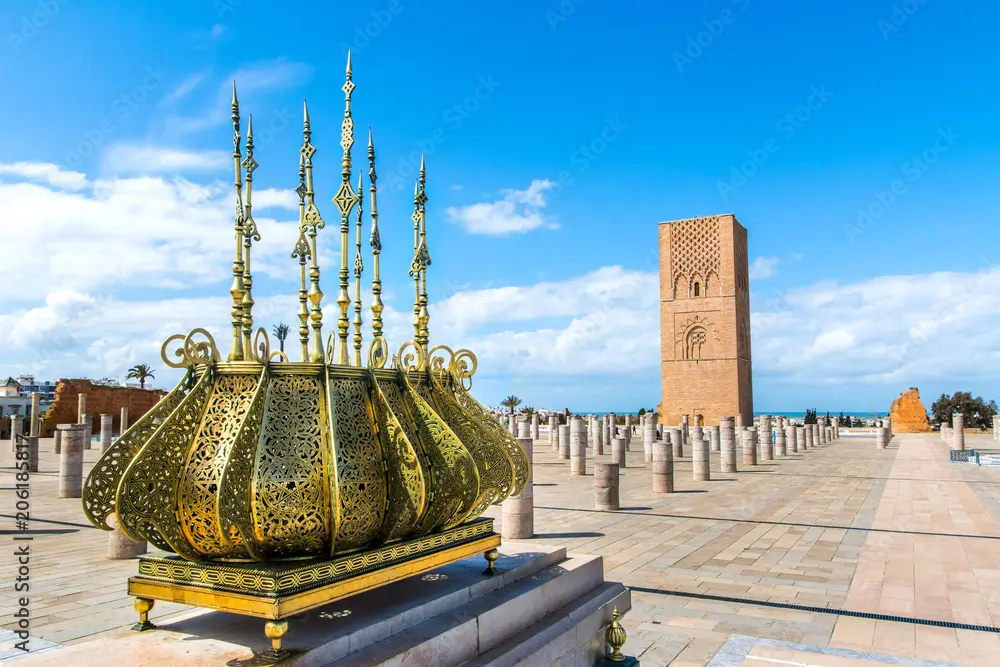 There are many things to do in Rabat, morocco. Rabat also has a great selection of restaurants and luxury hotels. So, when you visit Rabat for tour and visit places, also try their restaurants. Visiting Hassan tower is also the best thing to do in Rabat.
Visit to Rabat Zoo.
Hassan Tower visit.
Try Rabat restaurants.
King's palace visit.
Tour to National Archaeology Museum.
FAQS- Is Rabat worth visiting
How many days in Rabat?
One or two days is needed to explore Rabat, Morocco, and see all the main highlights.
Is rabat morocco safe?
Rabat is considered a safe city. Keep a hand on your pockets when you walk in the crowded streets of the Medina or use a bus.
Conclusion
This article is the guide for "Is rabat worth visiting ."The article contains all the answers about places to visit in Rabat city. We hope this article will help you in visiting rabat city. You can visit our website for any type of help regarding your next Morocco tour plan and Morocco tour packages.