Things to Do in Essaouira
Essaouira is famous for its artisan industries, notably inlaid cabinetwork. It is connected by road with Marrakech and Agadir. There are many fun things to do in Essaouira. Essaouira is a trendy city with a vibrant and fun atmosphere.
This city has its fortified old Medina, amazing cuisine, and a fun and hip energy that is very different from other Moroccan cities. Essaouira is a booming tourist destination. Many travelers come to Essaouira to relax.
Many episodes of "game of thrones" are filmed here. 18th-century seafront ramparts protect the Medina (old town) of this city called the Skala de la Kasbah, designed by European engineers.
Things to Do in Essaouira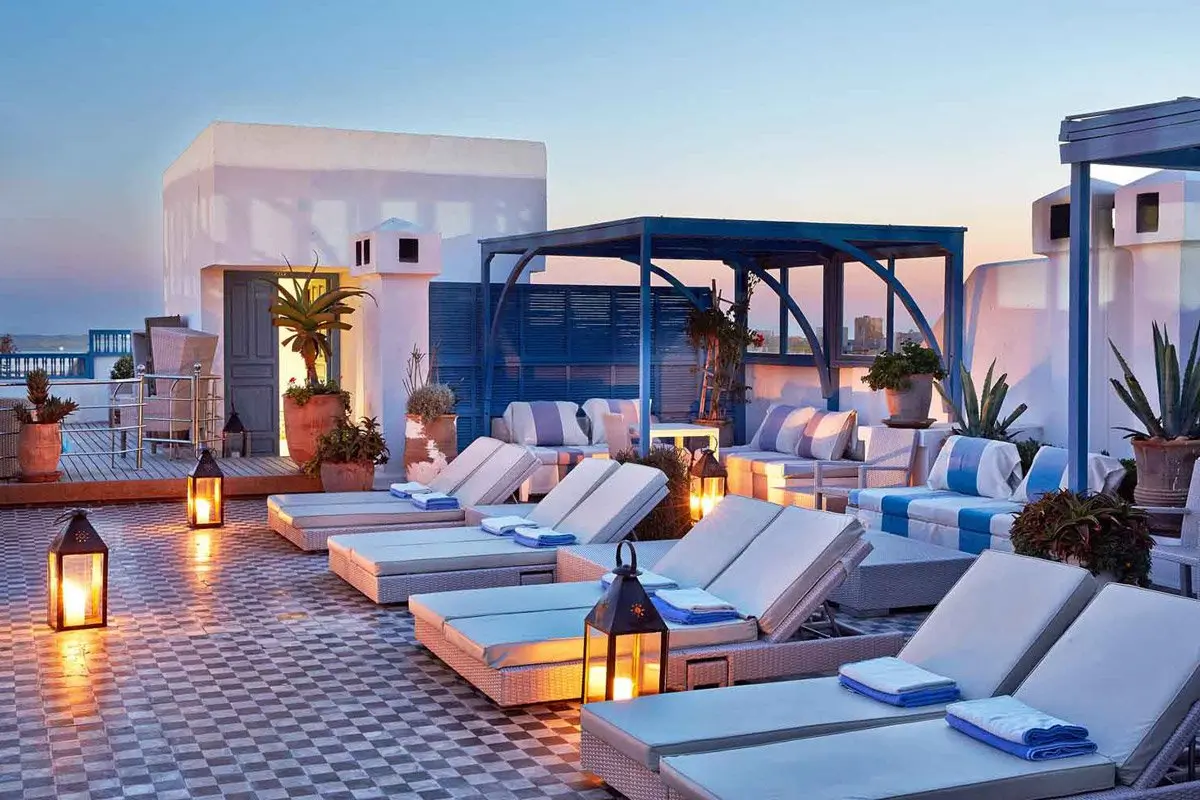 Here are some fun things to do in Essaouira,
1. The Skala Port Ramparts
The ramparts of Essaouira were built in 1760 by a French military architect to upgrade this small fishing town into a royal port and commercial center. They are beautiful and imposing historic architecture that gives the city a real ambiance.
2. Visit the Fishing Market and Port
In the mid-1900s, Essaouira was Morocco's main fishing port. The market and fishing port offer an authentic setting that makes for a truly peaceful afternoon. Many small boats form an almost unending wave of bright blue along the harbor.
3. Sidi Mohamed ben Abdellah Museum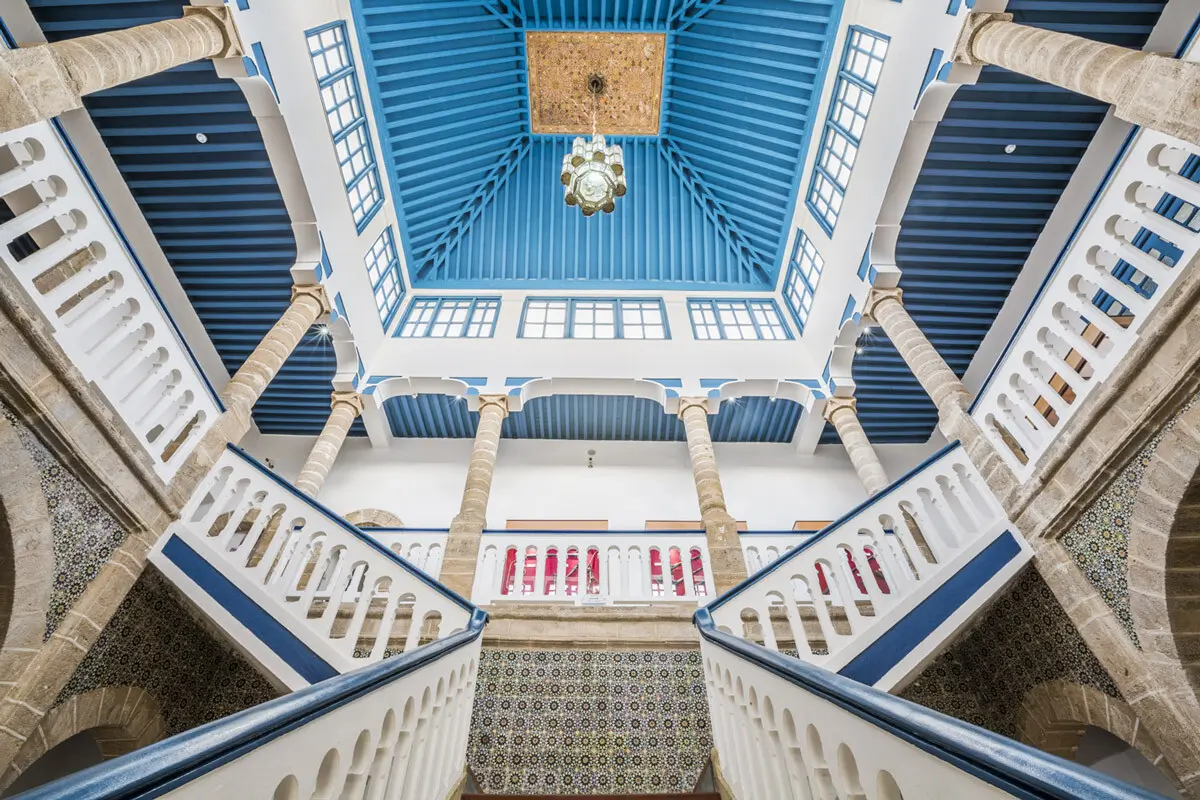 Essaouira's Sidi Mohamed Ben Abdellah is the 19th-century Museum named after the city's founder. It pays tribute to the city's rich history by displaying historical artifacts, from ancient pottery to jewelry.
Travelers can appreciate not only the beautiful architecture of the building in which it is located, but the sheer range of items inside that keeps much of their original features. Most tourists visit historical places in the city. So, visiting the museum is the best thing to do in Essaouira.
4. Enjoy the Evening at Il Mare Bar
Il Mare restaurant, café, and bar are well known for their live music and great local dishes. From the funky terraces of this bar, you get fantastic views of the ramparts.
Not only do travelers and visitors flock here for the ideal location, but they're also lured in by chance to sip champagne while watching the sunset at the sophisticated piano bar.
5. Beaches
There are some beaches to the north and south of this city. The south beach is the main tourist beach of this beautiful city.
Related Read: 5 Best Restaurants in Essaouira.
Essaouira's main Beach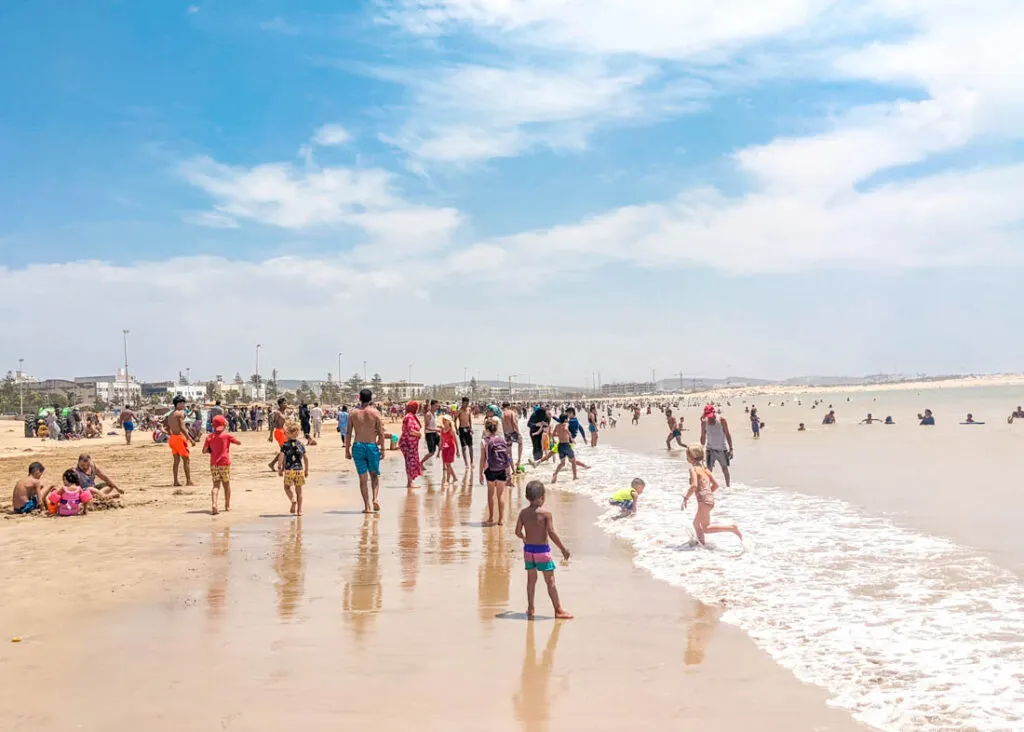 To the south of Essaouira's Medina is a sandy beach with a wide paved promenade along the entire stretch. The waters here are very shallow, and this beach is great for surfing and kitesurfing. Going to the beach is one of the best things to do in Essaouira.
This beach is a stunning place to visit for sunset, and this is where locals come to play football. This beach is also a refreshing place to breathe in the fresh air. You'll find the surfers and camels on the far end of the beach, away from the Medina.
Essaouira's Northern Beach
Standing on the northern point of Essaouira's Ramparts looking north, you can see a sandy beach whipped by the Atlantic waves. From the Ramparts, there is no other obvious way down.
The closest entry point to this northern beach is to walk through the Medina to the Jewish Quarter, exit from Bab Doukkala, and turn left further north of town. This beach is a great place for a wander, and the beach stretches for miles.
Essaouira Beach Hotels
There are many beach hotels in Essaouira. Enjoy the sun and air in different beach hotels and resorts in Essaouira. There are 109 beach hotels in the whole city of Morocco, and they offer different types of food, and you enjoy the beach hotels of Essaouira.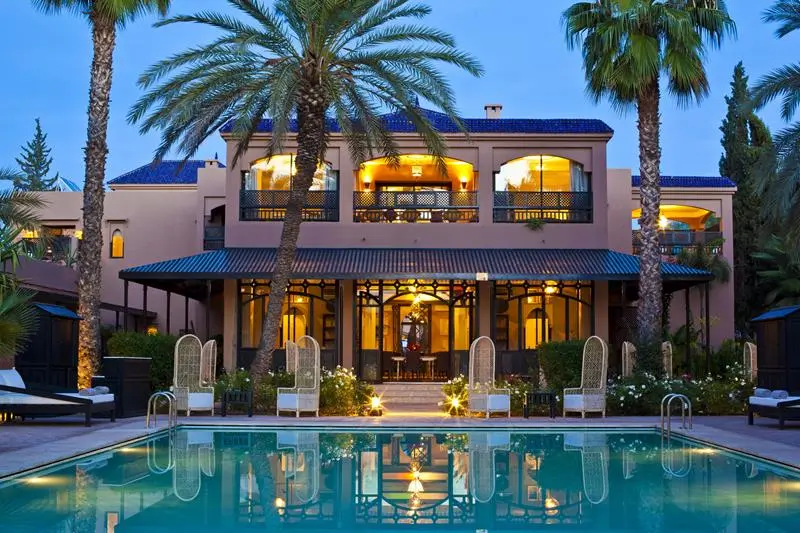 Some of the best beach hotels in Essaouira are mentioned below,
1: Villa Maroc
2: Villa Quieta
3: Le medina Essaouira Thalassa sea and spa
4: Madada Mogador
5: Riad kafila
6: La maison des artistes
7: Salut Maroc
What is Special about Essaouira?
The old city, designated a UNESCO World Heritage site in 2001, is a very popular tourist destination and is famous for its numerous riads and type of bed and breakfasts.
This old city was founded in the middle of the 18th century. The Medina of Essaouira has, for the most part, conserved its authenticity regarding conception. Essaouira is a famously charming and beautiful place and also for its food.
FAQ's: Things to Do in Essaouira
Essaouira is a beautiful city that is worth taking the time to discover. This charming city offers many fun activities which will be worth visiting.
There are many fun activities and things to do in Essaouira. So, you can't stay here only for one day. Depending on your plan, I'd recommend spending 2-4 days in Essaouira.
The best way to get from Essaouira to Marrakech without a car is by bus, which takes three h 7m and costs very low. Otherwise, there is no train or plane to travel from Essaouira to Marrakech.
Conclusion
In this guide, we have discussed "things to do in Essaouira." Essaouira is the best place to relax or to enjoy. There are different historical places, beaches, restaurants, and bars to enjoy.
There are cafés to hang out with for nightlife, but if you fancy partying into the night after dinner, there are a few options. This guide will help you spend your time in Essaouira.