Things To Do In Meknes
It has a reputation for having historical landmarks, beautiful architecture, and interesting cultural attractions. The best "things to do in Meknes" include Volubilis and Moulay Idriss, both of which are must-see side trips.
Despite not being as glamorous or as well-known as some of the other Moroccan cities, however, it is one of the four imperial cities. Meknes has a complex history spanning many centuries.
It is a dynamic town full of crowded markets, mosques, and madras, as well as remains from the Roman Empire that date back thousands of years or other historical places of interest.
Things To Do In Meknes
The lavish Bab el-Mansour entryway, the breathtaking Moulay Ismail Mausoleum, and the medina's unique architecture are just a few of the city of Meknes' top attractions. Although there are numerous activities to do here, we focus on the best stunning locations.
Check Out the Mausoleum Of Moulay Ismail
Among the few places of worship in Morocco that are open to those who are not Muslims is the mausoleum of Moulay Ismail. The tombs of sultan Moulay Ismail are in addition to the stunning architecture. An able king who kept Meknes safe from the warlike Romans.
A series of amber archways and tranquil hallways create a respectful and serene atmosphere.
Be inspired by Bab al-Mansour's Creativity
In the old city, Bab Mansour marks the entry point through the fortified walls. The most famous of them is this one, which is by far the most impressive. The most exquisite Islamic design is wonderfully embellished on this enormous entryway.
Onto the doorways, the vibrant and intricate mosaic is indeed clearly visible.
Take a Stroll Through Roman Ruins Volubilis
The Volubilis Roman remains in Morocco are some of the best ones around. Almost an hour away from Meknes and the primary tourist destination in that city are these decaying remains.
It is the most well-known Roman relic in Morocco, and for great reason. The remaining columns and temple ruins of Volubilis are a striking and mesmerizing sight, perched atop a hill with the countryside sprawling out under them.
Have Fun At Place El Hedim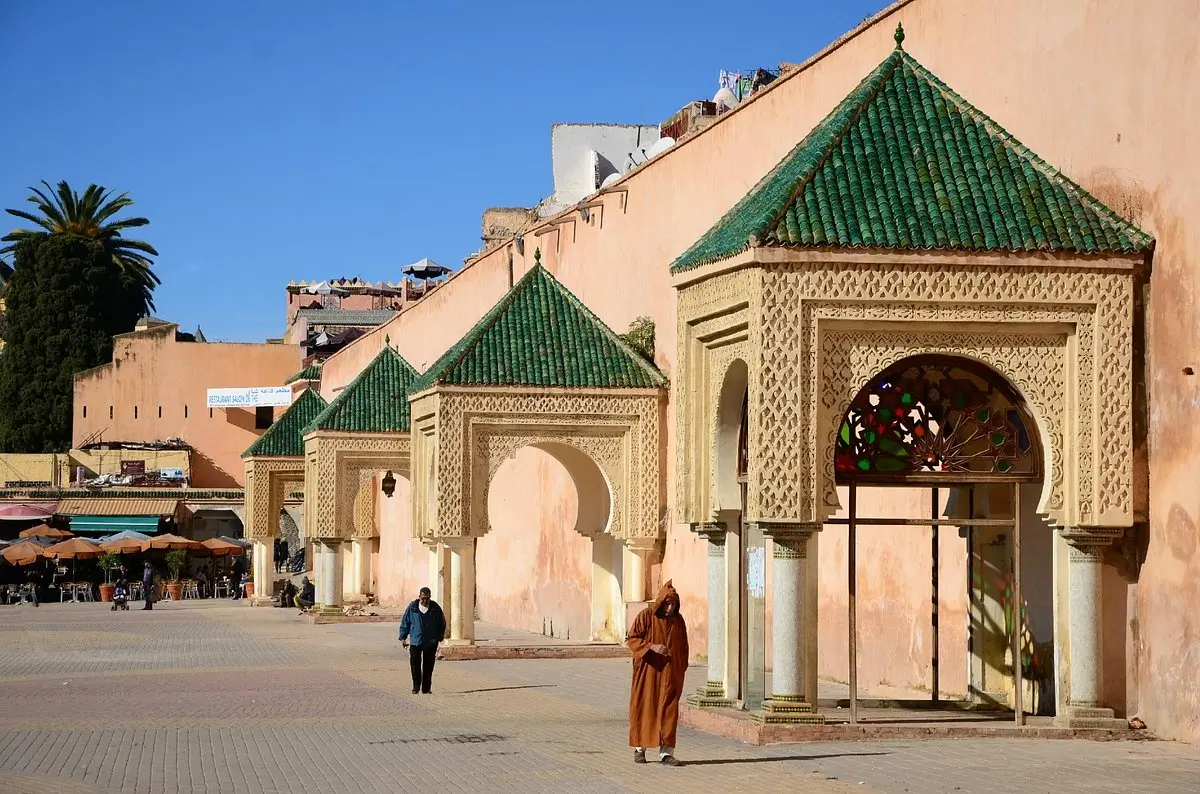 The Meknes Medina's famed Place El Hedim serves as its center. The square has a history of serving as a location for storing royal pronouncements and public executions.
The ideal place for people to look right now is there. It becomes extremely crowded at nighttime when the inhabitants congregate to take a nice walk, eat at one of the cafés, play football, and take in music performances and Arabic storytelling.
Take Pictures of Moulay Idriss's Pastel-Coated Alleys
Moulay Idriss is a well-known Islamic shrine that is situated on top of two attractive hills. In the eighth century, Moulay Idriss I, the founder of Morocco's earliest kingdom, constructed this lovely village on the slopes of Mount Zerhoun.
There is an annual religious celebration held at this site in August that attracts hundreds of people.
See A Historically Significant Old Prison
Explore the former Habs Qara jail to learn about how Sultan Moulay Ismail kept convicts secret from the general public. The enormous basement hall is scary and unsettling, with dark passageways, low ceilings, and archways.
There are rumors that the prison has a maximum capacity of 60,000 inmates. People who were unfortunate enough to be held here have slaves, POWs, and political prisoners.
Visit The Souk Of Meknes
Medina is a lively, busy area filled with narrow, regional shopping souks. There are numerous historic sites there that showcase stunning Islamic architecture. The deteriorating walls that once surrounded the medina remain around it in certain places.
Anticipate finding a variety of objects manufactured from iron, including artistic lamps, shisha pipes, expertly woven rugs, traditional apparel and footwear, musical instruments, and jewelry.
These were constructed after Sultan Moulay Ismail declared Meknes the center of his empire.
Also Read: 10 Best Things to Do in Chefchaouen.
Hotels In Meknes Morocco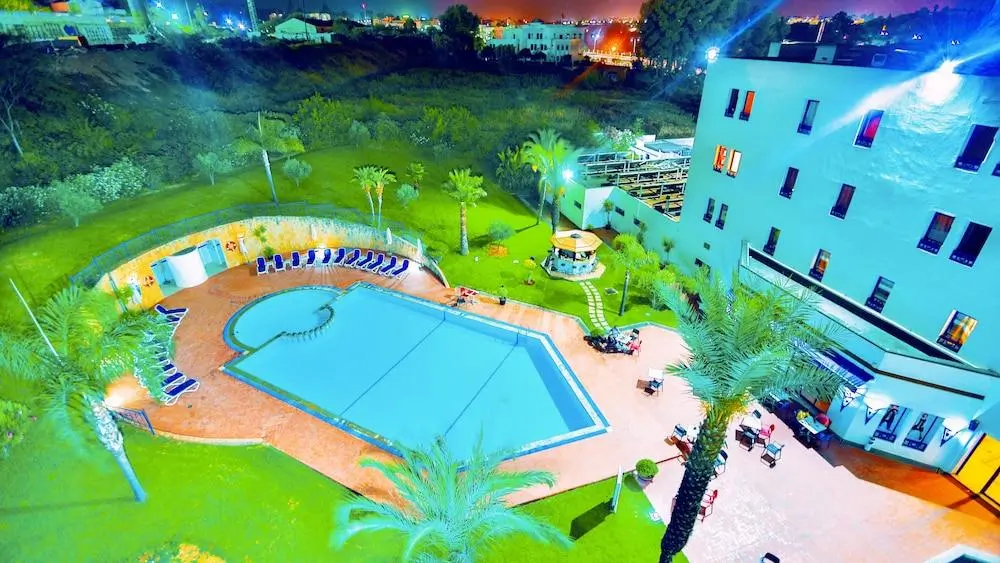 Ibis Moussafir
A relaxed old town free of pushy touts and throngs of tourists, it features one of the best collections of historical attractions in all of Morocco. From the medina, it takes 15 minutes to get there.
Zaki Hotel
It provides four-star lodging, a garden, an outside pool, a sun deck, internet access, and air-conditioned rooms. Visitors have the opportunity to explore the Dar El Makhzen Palace and Bab Mansour Gate.
Hôtel Belle Vue et Spa
In Meknes, Amir Abdelkader train station is within 10 minute walk of Hôtel Belle Vue et Spa, while Meknes Ville is five minutes away by car. There is accessible free internet connectivity.
Bicycling and trekking are just two of the many things that are available both on-site and nearby.
Is Meknes Worth Visiting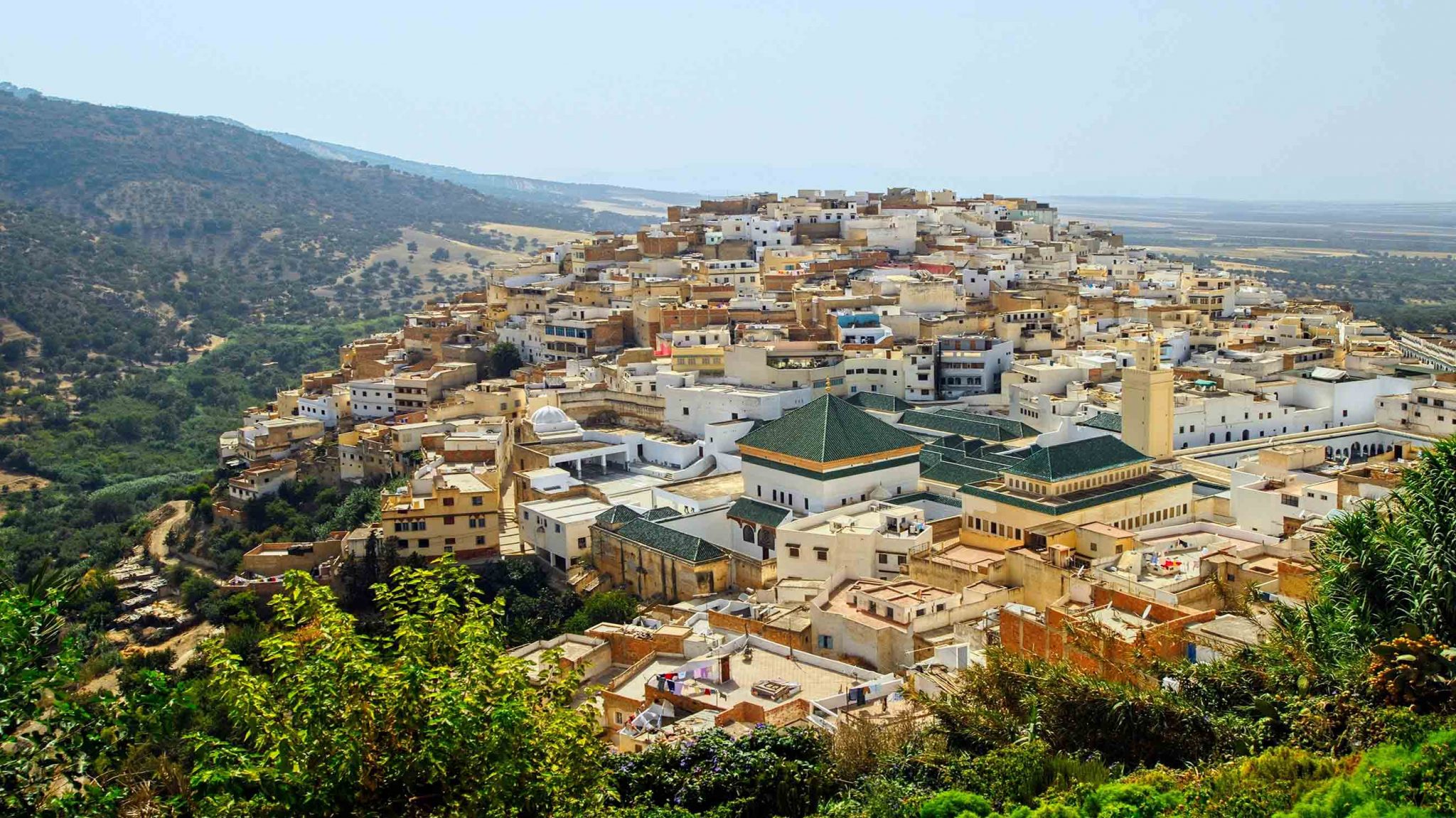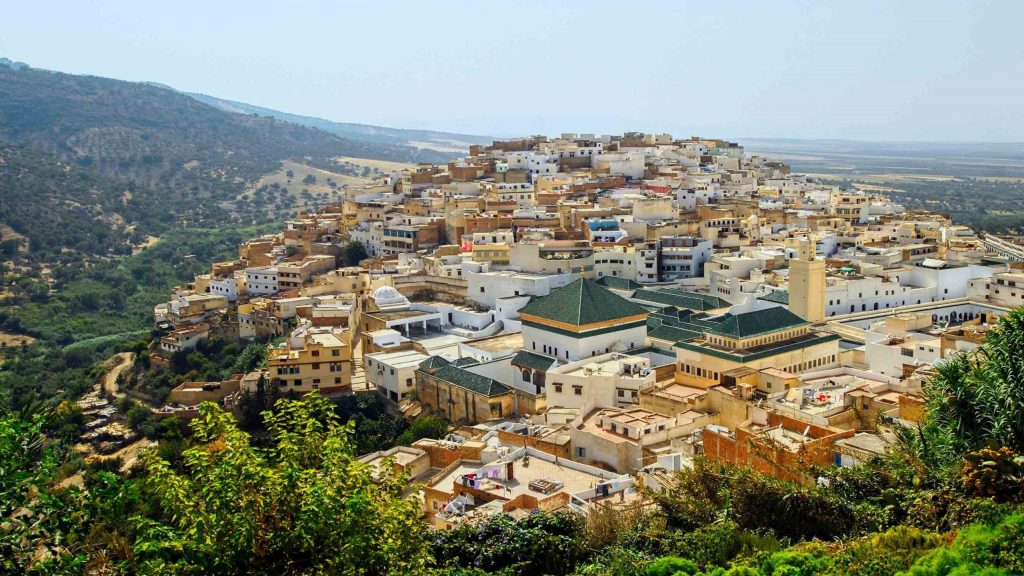 Meknes is a wonderful place that is well worth visiting because it authentically represents a fusion of several cultures. The friendliness and ease of the residents are also undeniably apparent.
Although Meknes is a great place in and of itself, two locations are about 40 minutes away that are also well worth visiting. It is Moulay Idriss' ancient city and Volubilis' Roman ruins.
While visiting other Moroccan attractions, don't miss this amazing place!
Also Read: Things to Do in Agadir at Night.
Meknes Food
Berber, Arab, Turkish, and French traditions are all present in the food of Meknes. Fresh seafood, chicken, and meats, particularly lamb, are among the most frequently used components, along with flavors and a range of veggies and fruits.
FAQS: Things To Do In Meknes
Meknes is famous for its architecture, heritage, and culture. It is an extremely old city with beautiful architecture and a rich past. In Meknes, two of the most well-known attractions are the Kasbah and the Royal Palace.
To complete your sightseeing in Meknes, you will need accommodations in Meknes for at least five nights - but only if you wish to experience a range of activities during your stay.
The Bottom Line
Meknes offers a wealth of attractions. A relaxed old town free of pushy touts and throngs of tourists, it features the best collections of historical attractions in all of Morocco.
Despite its newer, quieter, and lovely appearance, this historic site is well worth a visit. There are frequently many "things to do in Meknes" available, based on the city's position.